Food Waste Organization - Food Waste Reduction - ReFED
We are powered by our team's diverse expertise and experience
Staff
Our team comes from a wide variety of backgrounds, bringing a diverse blend of expertise and experience in food business strategy and sustainability, finance, data analytics, culinary arts, research, agricultural development, and communications. Meet the people who make our work possible.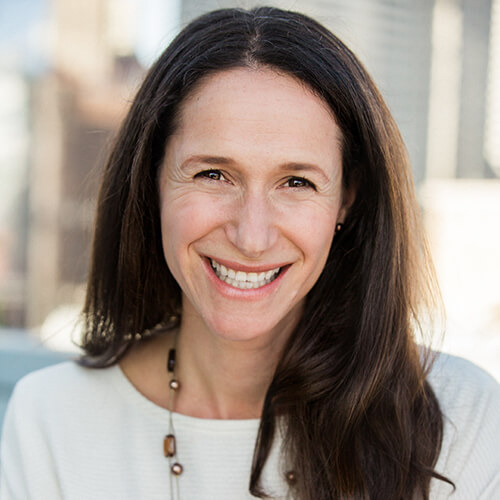 Dana Gunders
Executive Director
Dana Gunders serves as ReFED's Executive Director. Dana is a national expert on food waste and one of the first to bring to light just how much food is lost throughout the food system. For almost a decade, she was a Senior Scientist at the Natural Resources Defense Council (NRDC). She then launched Next Course, LLC to strategically advise on the topic. Some of her career highlights include authoring the landmark Wasted report and Waste-Free Kitchen Handbook, launching the Save the Food campaign with the Ad Council, testifying in Congress, consulting to Google, appearing on Last Week Tonight with John Oliver, and being a founding Board Member of ReFED.
Selena Mao
Data & Insights Research Analyst
Selena Mao serves as ReFED's Data & Insights Research Analyst, developing information and accompanying technical products to help galvanize national efforts to reduce food loss and waste. Previously, Selena supported the Chief Sustainability Office for Los Angeles County to assess how the L.A. regional food economy was impacted by the COVID-19 pandemic. Selena has authored policy and academic research on opportunities to localize food economies and build urban climate resilience. Selena holds a M.A. in Urban Planning from UCLA and a B.S. in Engineering from Stanford University.
Alexandria Coari
VP of Capital, Innovation, & Engagement
Alexandria (Alex) serves as ReFED's VP of Capital, Innovation, & Engagement, working to catalyze the more than $140 billion of public, private, and philanthropic capital needed to scale innovation and accelerate the adoption of solutions to food waste by 2030. She brings 12 years of investment banking, sustainable food supply chain, and innovation acceleration experience with startups, for-profits and nonprofits in the U.S. and Latin America, including time at JP Morgan, Fair Trade USA, OLLY, and Agora Partnerships. She is passionate about helping mission-driven companies grow their impact and believes in the power of market-based approaches to solving today's biggest challenges.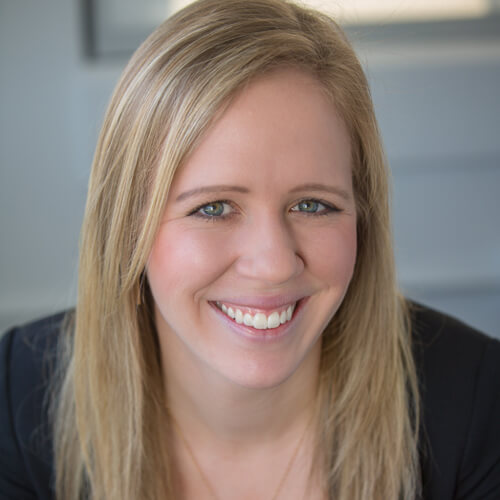 Jackie Suggitt
Capital, Innovation, & Engagement Director
Jackie serves as ReFED's Capital, Innovation, & Engagement Director. In her position, she builds REFED's diverse multi-sector network, manages external partnerships, and leads planning for the annual Food Waste Summit. Before joining ReFED, Jackie worked as Senior Manager of Sustainability at Walmart where she led a number of sustainable food and nutrition programs for Walmart's global and private brand business.
Caroline Vance
Capital, Innovation, & Engagement Director
Caroline serves as ReFED's Capital, Innovation, & Engagement Director, working on initiatives that drive more investment into solutions to food waste. Prior to joining ReFED, she spent 12 years in the impact investing unit of Deutsche Bank and its asset management firm, DWS, where she managed portfolios of investments in microfinance institutions and social enterprises operating in the developing world. She currently serves on the Board of Upaya Social Ventures, a non-profit organization that makes seed-stage investments in companies that provide dignified employment to the lowest-income members of society in India, and she is a term member of the Council on Foreign Relations.
Angel Veza
Capital, Innovation, & Engagement, Senior Manager
Angel Veza serves as ReFED's Senior Manager of Capital, Innovation, & Engagement, working to catalyze adoption of top food waste solutions. She originally worked in the education field teaching underserved communities. After working with students for 7 years, Angel received her Grade Diplome at the French Culinary Institute and worked through New York City's top restaurants including Morimoto and two-Michelin starred Atera and with foodservice companies like Compass Group. During that time, she witnessed the significant amount of food being wasted in the hospitality industry and decided to work with the Food Waste team at World Wildlife Fund. As an expansion of that, she worked in supply chain and led strategic sourcing and procurement with a focus on food waste reduction at Manahtta Restaurant, part of Danny Meyer's Union Square Hospitality Group in NYC.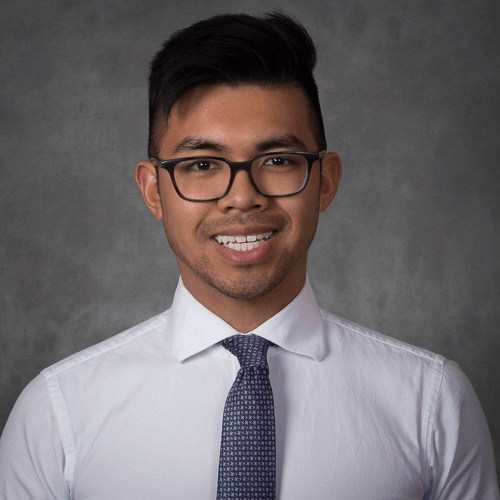 Alejandro Enamorado
Capital, Innovation, & Engagement Manager
Alejandro serves as ReFED's Capital, Innovation, & Engagement Manager, working to spur investment in the food waste sector. In his position, he works to contribute to the Insights Engine and build relationships with solution providers. He brings six years of technology investment banking, equity research and sales, and trading experience, including time at TD Securities, CI Investments, and RBC Capital Markets.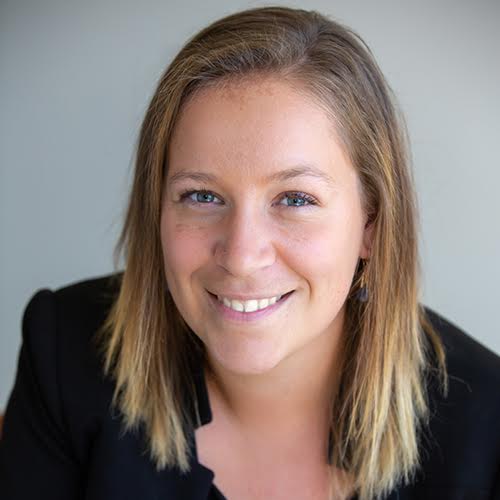 Lily Herd
Capital, Innovation, & Engagement Manager
Lily Herd (she/her) serves as ReFED's Capital, Innovation, & Engagement Manager. She works closely with ReFED's extended network of stakeholders to collaborate and share insights on food waste reduction strategies and to scale impact. Before joining ReFED, she worked in the agricultural and nonprofit healthcare sectors. She is passionate about food security, climate change mitigation through regenerative agriculture, and increasing equity and inclusion within the food system. Lily holds a Master's of Science in Food Security from the University of Edinburgh in Scotland as well as a Bachelor's in Psychology and Anthropology from the University of Oregon.
Sarah Munger
Capital, Innovation, & Engagement Analyst
Sarah Munger serves as ReFED's Capital, Innovation, & Engagement Analyst, working to move capital into the food waste sector through ReFED programming and support ReFED's network of solution providers. Before joining ReFED, Sarah worked in business development in the food delivery industry at both Postmates and Uber, and previously ran the operations of a food-waste and food-justice nonprofit. She is passionate about regenerative food systems, climate justice, and food-waste reduction. Sarah believes strongly in the value of collaboration across organizations and industries to mobilize and enact climate positive change in the food industry.
Jeffrey Costantino
Communications Director
Jeffrey Costantino serves as Communications Director, helping ReFED connect to its key audiences with engaging and actionable content. Previously, he oversaw communications and marketing at the Western Union Foundation, which works to empower refugees and other migrants with education and workforce training. He also served as Managing Director for Marketing at Truth Initiative, a national public health nonprofit promoting tobacco-free lives.
Vanessa Mukhebi
Communications Manager
Vanessa Mukhebi serves as the Communications Manager at ReFED, supporting communications execution and strategy across the organization. Before joining ReFED, Vanessa worked in the international NGO sector, creating multimedia content and inclusive interventions that promote improved nutrition, climate-smart agriculture, gender equity, and poverty alleviation across sub-Saharan Africa. She is passionate about indigenous food systems and cultural dimensions of food security. Vanessa holds a Master's of Art in Anthropology (Food) from the University of Chicago and a Bachelor's in Media and Communication, Sociology and Anthropology from the University of Sydney in Australia.
Shawn Shepherd
Development Director
Shawn Shepherd serves as ReFED's Director of Development, working to bring philanthropic support to our mission of eliminating food waste. She has a more than 30-year career leading nonprofit organizations and advancement offices in institutional settings. She has worked in the food system space as a national staff member with the American Farmland Trust, and has served on several regional boards addressing food insecurity. Recognized as a leader in environmental issues in her home states of Texas, New Mexico, and Idaho, her passion for addressing the existential crisis of our time – climate change – is what drives her work with ReFED.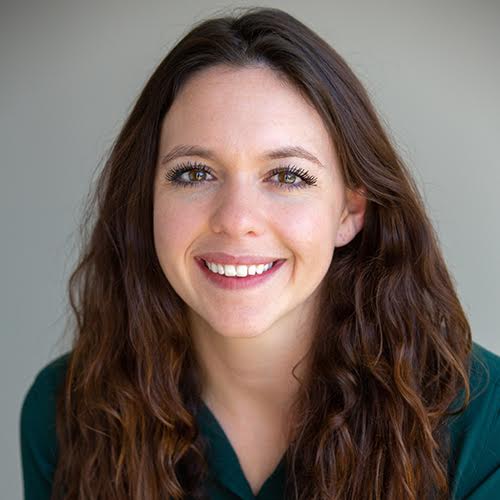 Katy Franklin
Operations Director
Katy Franklin serves as ReFED's Operations Director, supporting organizational development and strategy and designing systems for effective program implementation and management. Previously, Katy managed operations at Sustainable America, where she gained a deep understanding of successful food waste reduction programs with consumers, food service providers, private firms, and at major events. Katy has authored industry and academic research on food waste and opportunities to solve this global challenge. Katy also helped develop Further with Food, a public-private partnership convened to address food loss and waste.
---
Key Past Team Members
In addition to our current team, ReFED would not be where it is today without the hard work and vision of the following individuals
Board of Directors
Our Board is comprised of leaders in the business, technology, philanthropic, and nonprofit sectors who inform the organization's strategic initiatives, offer technical expertise, and collectively provide a holistic analysis of the challenges and opportunities for food waste reduction.
Nicola Dixon
Chair, ReFED Board of Directors
Executive Director, General Mills Foundation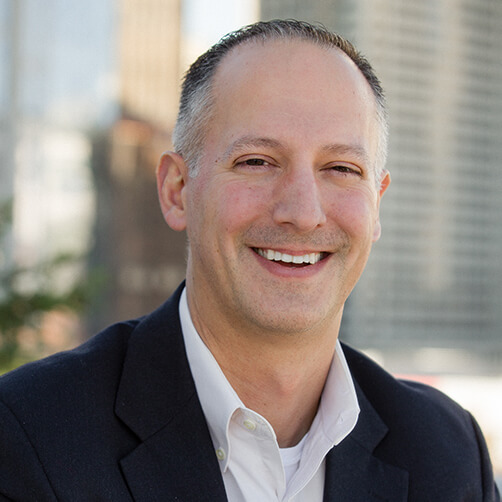 Eduardo Romero
Secretary, ReFED Board of Directors
President and CEO, Hana Group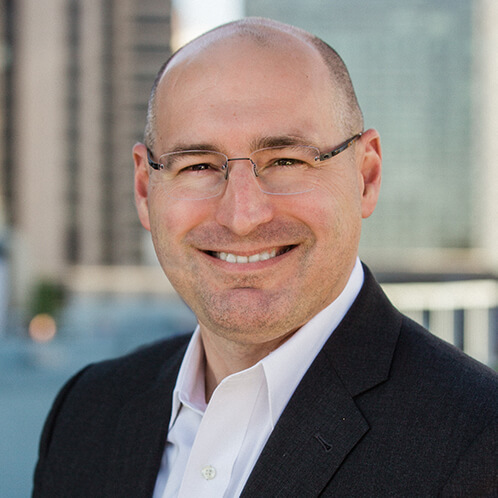 Steve Swartz
Treasurer, ReFED Board of Directors
Chief Strategy Officer, The Wonderful Company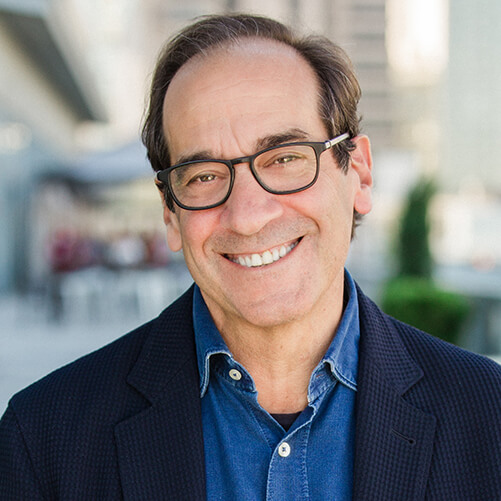 Jesse Fink
Non-Executive Chairman and Co-Founder, MissionPoint Partners
Trustee, Fink Family Foundation
Stacey Greene-Koehnke
Chief Operations Officer, Atlanta Community Food Bank
Emily Ma
Head, Food for Good, Google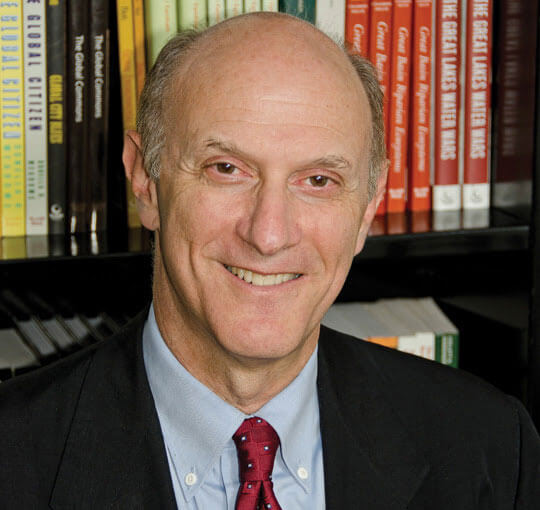 Charles C. Savitt
Director of Strategic Client Relationships, Sher Edling LLP
Trustee and Treasurer, The Windward Fund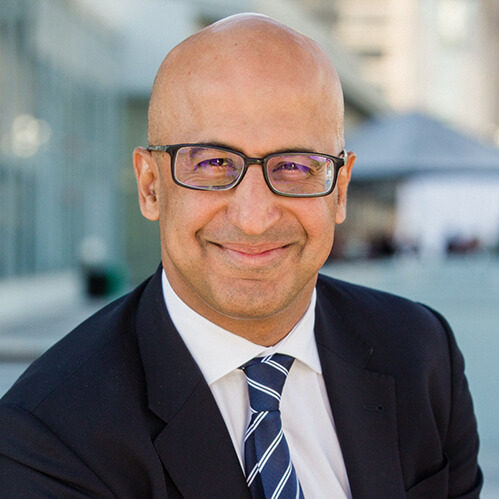 Yalmaz Sidiqqui
Vice President Corporate Sustainability, MGM Resorts International
---
Past Board & Steering Committee Members
Rob Kaplan
Founder and CEO
Circulate Capital
Devon Klatell
Managing Director, Food Initiative
The Rockefeller Foundation
Advisory Council
ReFED's strength has long rested in the power of the people who surround, advise, and contribute to our work. The Advisory Council is a group of thought leaders helping to provide expert input to ReFED's priority programs and long-term strategy.
John Dannan
Principal, Generate Capital
Dr. Jonathan Foley
Executive Director, Project Drawdown
Elise Golan
Director for Sustainable Development, U.S. Department of Agriculture
Dr. Liz Goodwin, OBE
Senior Fellow and Director, Food Loss and Waste, World Resources Institute
Milen Mahadevan
Chief Operating Officer, 84.51°
Ami McReynolds
Chief Equity and Programs Officer, Feeding America
Tejal Mody
Managing Director, Rabobank
Susan Robinson
Senior Director of Sustainability, Waste Management
Ryan Shadrick Wilson
Founder, Boardwalk Collective LLC
Andrew Shakman
Chief Executive Officer and Co-Founder, LeanPath
Food Waste Action Network
The ReFED Food Waste Action Network (FWAN) is a group of over 300 individuals and organizations who share their knowledge and time on key projects at ReFED, as well as connect with, teach, and learn from their FWAN peers. FWAN members bring perspectives from all parts of the food system and a diverse set of backgrounds. Together, they are influencing and strengthening impactful food waste reduction work in pursuit of our shared goal: a 50% reduction in food waste by the year 2030.
Learn More about Membership
Become a Member
Phil Acosta
Executive Director, Aloha Harvest
Eva Agudelo
Founding Director, Hope's Harvest RI
Meghan Altman
Manager, Environmental Stewardship, Danone North America Public Benefit Corporation
Sheryl Anayas
Senior Program Manager, Seattle Public Utilities
Brian Ackert (LaPolt)
Student, University of New York at New Paltz
Ricky Ashenfelter
CEO & Co-Founder, Spoiler Alert
Tehmina Asad
Managing Director , INSTA Foods Limited
Nina Ai
Associate Professor, University of Illinois at Chicago
Amy Bachman
Director of Procurement and Sustainability, Director of Procurement and Sustainability
Lesly Baesens
Food Waste Recovery Program Administrator, City and County of Denver
Greg Baker
Executive Director, Center for Food Innovation and Entrepreneurship, Santa Clara University
Lauren Bartels
Student, University of Nevada, Reno
Jay Bassett
USEPA Region 4
Christina Belsito
VP, Business Operations, Mori
Roland Beshiri
Food Policy Analyst, Agriculture and Agri-Food Canada
Stacia Betley
Sustainability Integration Manager, Amy's Kitchen
Nancy Beyda
Executive Director, FoodCycle
Anne Bijur
Environmental Analyst, VT Agency of Natural Resources
Eve Birge
Executive Director, White Pony Express
Susan Blachman
Board Member, Northern California Recycling Association
Elaine Blatt
Sr. Policy Analyst, OR Department of Environmental Quality
Abhijeet Borole
President and Co-Founder, Electro-Active Technologies, Inc.
Ellen Bowen
South Florida Site Director, Food Rescue US
Neal Bram
President, Project Waste Not
Emily Broad Leib
Faculty Director, Harvard Law School, Food Law and Policy Clinic
Barbara Bronstein
President, Second Servings of Houston
Mandy Brooks
Resource Recovery Manager, Salinas Valley Recycles
Kelly Bryan
Manager, Sustainability , Village Capital
Eileen Budo
Chief Operating Officer, Last Mile Food Rescue
Joseph Burke
CEO, Viresco
Davis Busby
Chairperson, Feeding It Forward
Jean Buzby
USDA Food Loss and Waste Liaison, U.S. Department of Agriculture
Diane Calvin
Co-director, CAFE Food Rescue
Juan Camilo-Mira
CEO , SCP Alimentación Animal Ecológica SAS
Selene Castillo
Principal Planner
Tyler Chaffo
Manager, Global Sustainability, Avery Dennison
Kim Charick
Sustainable Food Management SE Lead, US EPA
Sonia Chelinho
Research Centre
Andrew Chen
Machine Learning Engineer
Chris Christensen
Environmental Specialist, Iowa Waste Reduction Center
Kate Christian
Corporate Sustainability Manager + Sustainable Food System Strategist, Eco-Cycle
Shelene Codner
Area Resource Specialist, Iowa Waste Exchange
Sheri Cole
Asst. Professor Food Science & Technology, Oregon State University
Andrea Collins
Sustainable Food Systems Specialist, Natural Resources Defense Council
Billy Connelly
Vermont Organics Market Manager, Vermont Organics Market Manager
Erin Connor
Manager, Cisco Crisis Respone, Cisco
Erin Coogan
Chief Marketing Officer, Soldier Fly Technologies, Inc
Christy Cook
CEO and Founder, InvestHER Strategies
Nathan Cook
PhD Candidate, Monash University
Ryan Cooper
Director of Circular Economy Solutions - Organics Recycling Lead
Dan Corum
Resource Conservation Specialist, City of Tacoma, Solid Waste
Caroline Cotto
Co-Founder / COO, Renewal Mill
Mary Cropenbaker
Business Specialist, Hamilton County Recycling and Solid Waste District
Aaron Daly
Principal, Ratio Institute
Catrina Damrell
Engagement Manager, Ratio Institute
Wendy Davis
Graduate Student , Colorado State University
Jonathan Deutsch
Professor, Dept of Food and Hospitality Management and Director, Drexel Food Core Lab, Drexel University, Drexel Food Lab
Gabrielle DiDomenico
Project Coordinator , Seven Valleys Health Coalition/Seven Valleys Food Rescue
Steve Dietz
Vice-President of Development, Food Donation Connection
Nicola Dixon
Executive Director, General Mills Foundation; and Director, Global Philanthropy & Employee Engagement, General Mills
Leslie Duling-McCollam
Program Coordinator, Ramsey/Washington Recycling & Energy
Sophie Egan
Founder, Full Table Solutions
Holly Elmore
Founder & CEO, Elemental Impact, Inc.
Claudia Fabiano
Environmental Protection Specialist, Sustainable Management of Food, U.S. Environmental Protection Agency
Tanner Farrow
Director of Operations, BioCoTech Americas
Peter Felix
Director of Inventory Control, Los Angeles Regional Food Bank
Dan Felton
Executive Director, AMERIPEN
Ryan Fibiger
CEO, Fulton Fish Market
Liz Fikejs
Senior Waste Prevention Program Manager, City of Seattle, Seattle Public Utilities
Steve Finn
Vice President of Food Waste Prevention (Leanpath), Affiliated Faculty (UPenn), Leanpath
Elaine Fiore
Founder and Creative Lead, Food Conservation Alliance
Susan Flake
Global Director, Business Development Food and Logistics
Breck Foster
Teacher, Lake Oswego High School
Frank Franciosi
Executive Director, US Composting Council
Nell Fry
Senior Manager, Sodexo
Martina Gallagher
Foodcycle LA
Lisa Gannon
Intern, UC Berkeley
Matthew Gawn
Global Head, Marketing, Presales & Sales, ISB Global
Michelle Geldin
Americorps CivicSpark Fellow, County of Santa Barbara
Jess Gerrior
Director, NH Gleans
Jordan Gershon
Coordinator Employee Engagement, Tyson Foods
Janice Giddens
Vice President , National Dairy Council
Anne Ginn
Chief Public Policy Officer, Forgotten Harvest, Inc.
Lisa Giovannielli
Vice President, BioHiTech Global
Cynthia Gossage
Professor, Prince George's Community College
Yvette Grace
Data Analyst, Enduring Grace
Cherie Graham
Deputy Executive Director, ExtraFood
Rodrigo Gratianne
Founder, Recotrak
Ben Gray
Chief Operating Officer, Upcycled Food Association
Anna Greenberg
Oregon Coastal Organizer, Surfrider Foundation
Levi Grimm
Assistant Director, JEE Foods
Julia Groenfeldt
Coordinator , Prince George's Food Equity Council
Geertje Grootenhuis
Program Director, San Diego Food System Alliance
Gul Guleryuz
Member, Prince George's County Food Equity Council
Josh Gwin
Community Partnerships Coordinator, Marion Polk Food Share
Chelsey Hahn
CT Department of Energy and Environmental Protection
Melissa Hall
Program Manager, NYS Pollution Prevention Institute
Anna Hammond
Founder & CEO, Matriark Foods
Jenna Hauss
President & CEO, ONEgeneration
Kelly Hensel
Institute of Food Technologists
Courtney Hessler
Sustainability Manager
Justin Holding
Student, University of Illinois
Dorothee Honhon
Associate professor, University of Texas at Dallas
Darby Hoover
Senior Resource Specialist, Natural Resources Defense Council
Richard Ims
President/ CVO
Tarlan Isaev
Founder, Foodshare
Valerie Jacklin
Strategic Research and Analytics, Table to Table
Judy Jackson
Board Member, California Alliance for Retired Americans
Michelle Jackson
Executive Director, Sustainable Community Farms
Ian Jacobsen
President, Eco-Products, PBC
Sara Jaques
Head of Marketing, Phood Solutions
Andrea Jaron
Executive Director, Second Helpings Atlanta
Pablo Jiménez-Cabrera
CEO, Circular Foods
Lisa Johnson
Independent Consultant and Adjunct Faculty, Lisa K Johnson Consulting
Olga Kachook
Senior Manager, GreenBlue/Sustainable Packaging Coalition
Scott Kalb
Board Member, KLTI Advisors
Jennifer Kaplan
Food Systems Sustainability Manager, Miyoko's Creamery
Krista Karlson
Willing Hands
Matthew Karmel
Attorney, Riker Danzig Scherer Hyland & Perretti LLP
David Kat
SVP Business Development, Wasteless
Stephanie Katsaros
Founder + President, Bright Beat
Michael Keleman
Manager of Environmental Engineering, InSinkErator
Kirsten Kelley
Family and Consumer Sciences SNAP-Ed Extension Agent, Virginia Cooperative Extension
Shannon Kenny
Senior Advisor for Food Loss and Food Waste
Jesse Kerns
Program Coordinator, Syracuse University Center for Sustainable Community Solutions
Fahad Kahn
Founder, Universal Basic Food
Devon Klatell
Managing Director, Food, The Rockefeller Foundation
Erna Klupacs
Marketing Manager
Hannah Koski
Head of Sustainability and Social Impact, Blue Apron
Alex Kramer
Logistics Coordinator
Ashley Krug
Market Development & Sustainability Coordinator, City of Springfield, Missouri
Nita Kurmins-Gilson
Executive Director, Programs & Outreach, ProduceGood
Jake Lanning
Business Operations Manager, FreshFry, LLC
David Laskarzewski
Codirector, UpRoot Colorado
Robert Lee
CEO, Rescuing Leftover Cuisine
Susanne Lee
Faculty Fellow, University of Maine - Sen. George J. Mitchell Center for Sustainability Solutions
Margaret Li
Founder/Director, Food Waste Feast
Jenny Lohmann
Food Waste Specialist
Nathan Lohrmann
VP of Fund Development, University of Michigan Social Venture Fund
Jennifer Luchte
Sustainable Solutions Manager, Green Field Solutions
Mikayla Lydon
Marketing & Communications Manager, Lovin' Spoonfuls
Rachelle Lyons
Research Assistant Professor, Plymouth State University
Maen Mahfoud
Founder & CEO, Replate
Coryanne Mansell
Strategic Services Representative, Center for EcoTechnology
Anne Marie Toccket
Executive Director, Posner Foundation of Pittsburgh
Robin Martin
Executive Director, Silicon Valley Food Recovery
Melissa Martinelli
CEO, Superfrau
Angie Marzano
Waste Reduction Specialist, Lane County Waste Management
Hannah Mathieu
Intern, Sen. George J. Mitchell Center for Sustainability Solutions
Greg McCarron
Vice President, SCS Engineers
Robert McDonald
Partner, GainSafe Inc
Christopher McNeil
Postdoctoral Research Fellow, Santa Clara University
Zan McPherson
Project Manager / Outreach Specialist, Full Circle Environmental
Patience Melnik
Waste and Resources Manager, City of Knoxville
Lori Meszaros
Marketing and Communications Manager, The WastED Project
Harish Methil
Director, AMPUP Advisory
Mary Meyer
Sustainable Food Programs Coordinator, University of California, Merced
Lauren Militello
Development and Communications, White Pony Express
Dana Miller
Vice President, Marketing, Crisp
Brandon Moffatt
VP, StormFisher
Jennifer Molidor
Senior Food Campaigner, Center for Biological Diversity
Martha Montoya
CEO, Agtools Inc
Dianne Moore
CEO & Functional Nutrition and Lifestyle Practitioner, MooreBetterFood
Suzanne Morrell
Founder, Creating Environments/STM Enterprises
Alison Mountford
Founder, CEO, Chef, Ends+Stems
Marie Mourad
Consultant and Researcher (PhD), Independent Consultant
Emily Murkland
Sustainability Analyst, Clackamas County, Sustainability & Solid Waste
Mary Muth
Director, Food Economics & Policy, RTI International
Yuka Nagashima
Executive Director, Food Shift
Jennifer Navarra
Coordinator , Zero Waste Big Island
Roni Neff
Associate Professor, Johns Hopkins Bloomberg School of Public Health Center for a Livable Future
Danny Nemer
Co-founder, GreenChain
Dan Nemes
Grant Writer, Channel One Regional Food Bank
Dan Nicholas
University of Pennsylvania
Erin Nichols
Senior Project Manager, City of Vancouver (BC)
Alex Nichols-Vinueza
Manager, Food Loss & Waste, World Wildlife Fund
Scott Normandeau
Principal, Quality Waste Solutions, LLC
Brenna Nugent
Marketing & Communications Manager, Graceland Fruit, Inc.
Inessa O'Childs
Treasure8
Tom O'Donnell
Sustainability Coordinator, US EPA
Peter Olsen
Food Sourcing Manager, White Pony Express
Sheila Ongie
Senior Sustainability Consultant, Quantis
Adenike Opejin
Student, Arizona State University
Gary Oppenheimer
Founder/Executive Director, AmpleHarvest.org
Jacquelyn Ottman
Founder, Principal, WeHateToWaste.com
Gigi Owen
Research Scientist, University of Arizona, Climate Assessment for the Southwest
Natalia Paine
Program Marketing Manager, US Climate Change (Food), Rare
Lauren Palumbo
COO, Lovin' Spoonfuls
Jess Parker
Business Developer, Too Good To Go
Sarah Pennell
GM - Research, Foodbank Australia
Paul Perkins
Co-Chair, Solid Waste Committee (Bath, Maine )
Shawn Peterson
Founding Member, Association of Gleaning Organizations
Alyssa Pike
Manager, Nutrition Communications, International Food Information Council
Celina Plaza
Product Manager, Full Harvest
Ida Posner
Strategic Advisor, Posner Foundation of Pittsburgh
Pegah Pourrahimi
Glean LLC
Leigh Prezkop
Senior Program Officer, Food Waste, World Wildlife Fund
Anais Putnam
Recycling Specialist, City of San Diego
Jabeen Quadir
Sustainability Strategist, Sustainability Edge Solutions | Free the Food
Karen Ramsey
Co-founder, Food Cycle KC
Stacie Reece
Sustainability Program Coordinator, City of Madison, WI
Suzanne Reed
Founder, The Collaboration Connection
Sunny Reelhorn Parr
Executive Director, The Kroger Co. Zero Hunger | Zero Waste Foundation
Emily Reno
Assistant Planner, West Central Initiative
Dawn Rhodes
Program Lead, Sustainability, Chick-fil-A, Inc.
Skyra Rideaux
Economic Development Services Coordinator, City of Austin, TX
Kai Robertson
Senior Corporate Sustainability Advisor
Fiona Robinson
Development Director, SeaShare
Susan Robinson
Senior Director of Sustainability, Waste Management
Oscar Rodriguez-Gonzalez
Manager, Rodriguez-Gonzalez Services
Brian Roe
Professor, Ohio State University
Kelsey Rogers
Sponsored Content Designer
Sherrie Rosenblatt
Vice President, Marketing and Communication, Can Manufacturers Institute
Corey Rossen
Food Waste Recycling Systems, National Sales Manager, Ecoverse Industries
Madeline Rotman
Head of Sustainability, Imperfect Foods
James Rowe
Head of Product, FoodMesh
Darlene Ruiz
Resource Recovery Tech, Salinas Valley Recycles
Scott Rumpsa
Executive Director, Community Action House
Laura Salamero-Teixidó
Associate Professor, University of Lleida
Allie Sale
PR Specialist, Too Good To Go
Matthew Saline
Director, Sustainability, Bioenergy Devco
Zach Samaras
Sustainability Technician, Illinois Sustainable Technology Center
Steven Satterfield
Chef and Co-Owner, Miller Union
Julien Sauvageon
VP of Operations , Shaw Bakers
Iris Saxer
Executive Director, Teton Valley Community Recycling
Alyson Schille
CEO, Careit Co
Felicitas Schneider
Federal Research Institute
William Schoen
Project Director, R3 Consulting Group
Kelly Schwartz
Signature Events Manager, MANNA FoodBank
Matt Schwartz
CEO, Afresh Technologies
Joy Scrogum
Assistant Scientist, Sustainability, Illinois Sustainable Technology Center Technical Assistance Program
Maddie Seibert
Cascadia Consulting Group
Jim Seley
President, Normandy Waste Management Systems
Mallika Sen
Director of Environmental Solutions, Solana Center for Environmental Innovation
Aviva Senzon
Student, Alexander W. Dreyfoos School of the Arts
Nina Sevilla
Food Waste Program Advocate, Natural Resources Defense Council
Andrew Shakman
Co-Founder & CEO, Leanpath
Sueli Shaw
Head of Social Impact, DoorDash
Meaghan Sheehan-Rosen
Coordinator, Friendship Donations Network
Julie Shifman
Executive Director and Co-Founder, Last Mile Food Rescue
Tamara Shulman
Director of Community Partnerships, Simon Fraser University Food Systems Lab
Dana Siles
Massachusetts & Rhode Island Branch Director, Rescuing Leftover Cuisine, Inc.
Paulo Silveira
CEO, FoodTech Hub Brazil
Judith Silver
Senior Recycling and Waste Prevention Manager
Gina Smith
Coordinator, Asheville Buncombe Food Policy Council
Kevin Smith
Senior Advisor for Food Safety
Nick Smith-Sebasto
Founder & Executive Chairman, FOR Solutions, LLC
Christopher Snow
Vice President, Consolidated Resource Recovery, Inc.
Amanda Sonenberg
Director of Business Development & Partnerships, Shelf Engine
Gerardo Soto
Managing Director, Food Waste Experts
Ned Spang
Assistant Professor, University of California, Davis
Meg Spears-Newsome
Produce Project Director, Society of St. Andrew
Melissa Spiesman
VP, National Site Director, Food Rescue US
Dan Spracklin
CEO, SoMax Circular Solutions
Peter Stadig
Program Manager , Keep Nebraska Beautiful
Rochelle Still
Program Manager, Upcycled Food Association
David Stitzhal
President, Full Circle Environmental, Inc.
Amanda Stone
Director, Communications & Engagement, World Wildlife Fund
Annika Stott
Sustainability Strategist, OzHarvest
Lana Suarez
Associate Chief, Materials Management Branch, US EPA
Emily Sullivan
Research Assistant, University of New Hampshire
Albaelena Tamayo
CNS Operations Supervisor, ARUSD
Faris Tarlochan
Professor
Matt Taylor
Senior Policy Analyst, Tennessee Department of Environment and Conservation - Office of Policy and Sustainable Practices
Judlyn Telesford-Checkley
Founder and CEO
Melissa Terry
Food Policy Researcher
Sherrie Terry
President & CEO
Krish Thayalan
Operations Program Coordinator, Toronto, Second Harvest
Theodore Theoharis
Principal Evaluator , Theo Squared, LLC
Margaret Thomas
Chief Feeder, Seeds That Feed, Inc.
Bianca Thomas-Humphries
Director, Unblemished Cleaning & Waste Management Services LLC
Danielle Todd
Executive Director, Make Food Not Waste
Heather Trim
Executive Director, Zero Waste Washington
Marietta Ulrich
Food Donation Coordinator, Central PA Foodbank
Olivia Valdes
Food Science and Technology Coordinator, UC Davis Chile Life Sciences Innovation Center
Kirsten Van Fossen
Head of Sustainability & Education, Galley Solutions
Amanda Vargochik
VP of Innovation, SinnovaTek
Alvaro Villagran
CEO, NatsBerry
Tim Wachter
Category Manager of Produce, Natures Fare Market
Robert Wadley
Environmental Scientist, TN Department of Environment and Conservation
Javier Wagner
Process & System's Architect, 1plus2
Alyson Walsh
Commercial Director, FareShare
Claire White
Director National Field Operations, Second Harvest
Andrew Williams
Operations Program Coordinator (Newfoundland and Labrador), Second Harvest
Sally Williams
US Market Development Lead, Gander
Dana Willianson
President, Waste Less Solutions
Lydia Wills
President, Lydia Wills LLC
Eric Witiw
Sustainability Programs Coordinator
Nancy Wood
Nutrition Educator, SNAP Ed / Knox County Community Health Coalition
Turner Wyatt
CEO, Upcycled Food Association
Faith Yakovleva
Sales Development Representative
Alexandra Yates
Program Director & Faculty , Orange Coast College
Jeff Yorzyk
Director of Sustainability, HelloFresh US
Dana Yost
COO, Community Food Bank of Southern Arizona
Qiuyan Yuan
Associate professor
Justin Zeulner
President, The Wave Foundation
ReFED's work is made possible with generous support from and in partnership with our funders.