Our Funders
Investing in ReFED is an investment in a sustainable, resilient, and inclusive food system.
Donate to ReFED
Help us make a difference! Together, we can create a sustainable, resilient, and inclusive food system.
With 2030 around the corner, eliminating the amount of food that goes uneaten is more critical than ever to address the looming climate emergency it is contributing to and sustainably feed the growing population.
Your support and contributions sustain ReFED as a critical resource of transformation to accelerate purposeful action in addressing the food waste problem.
Donate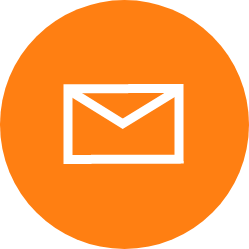 Mail a Check
Support ReFED by mailing a check. Please make checks payable to ReFED, Inc. and mail to 4602 21st Street, #1531, Long Island City, NY 11101.
The movement for food waste reduction is at a tipping point. We are very grateful to the many funders who have supported the implementation, advancement, and growth of our organization to be a galvanizing force for the sector and enable us to scale our impact.
Our Funders
Collaboration is at the core of everything we do, and we could not accomplish our mission without the generous support, involvement, and enthusiasm of our growing number of funders.
*The views expressed herein do not necessarily represent those of The Kroger Co. Zero Hunger | Zero Waste Foundation or The Kroger Co.
In-Kind Donors

NIELSENIQ and the NielsenIQ logo are trademarks or registered trademarks of The NielsenIQ Company (US), LLC in the United States and other countries. Used with permission.
Our Individual Donors
We are extremely grateful for the partnership and support of our growing community of donors.
Reimagining a food system without waste or loss requires contributions of all types and sizes.
Hammond Street Fund for Arts & Education
Yashwanth Kumar Korukonda
Life is a Gift Legacy Fund
Peter J. McLaughlin and Jane Kitchel McLaughlin Family Fund
Howard & Geraldine Polinger Family Foundation
Rajagopalun Seshasankaran
DAVID AND LUCILE PACKARD FOUNDATION
GRACE Communications Foundation
Henry P. Kendall Foundation
The Kroger Co. Foundation
The Lumpkin Family Foundation
The Rockefeller Foundation