Capital and Innovation
Our Work
Capital and Innovation
Overview
Catalyzing Capital to Spur Innovation and Scale High-impact Initiatives
Investment in innovative food waste solutions combined with increased adoption and implementation of effective solutions by food businesses is critical to achieving our collective national and global goals to reduce food waste by 50% by 2030.
While food waste solutions available today have the dynamic potential to make a scalable impact in creating a more resilient, sustainable, and inclusive food system, they continue to face financing barriers. To overcome the bottlenecks and help de-risk new innovations, $5 billion annually is needed in catalytic grants, innovation investments, and low cost project finance. This is where ReFED comes in.
ReFED works to catalyze the $18 billion investment of public, private, and philanthropic capital needed per year for food waste solutions. Their work includes educating and advising funders on emerging investment opportunities in food waste, supporting food businesses in selecting effective food waste solutions and connecting them with solution providers, as well as building the capacity of innovators in order to scale their service offering(s).
Investment and Innovation
ReFED creates and offers a number of resources and tools for food businesses, capital providers, and food waste solution providers. These assets provide insights on the food waste landscape and can help inform key decisions on the most optimal ways to reduce food waste.
Advisory Services
ReFED offers direct advisory services to food businesses, capital providers, technology companies, and many others on food waste reduction programs and investment strategies.
Strategic Guidance for Capital Providers and Food Businesses
ReFED works directly with capital providers and advises them on existing funding opportunities in the food waste space that best fit their priorities and interests. The team also supports food businesses in identifying the most impactful solutions and connecting them with solution providers that could meet businesses' operations and needs.
The Kroger Co. Zero Hunger | Zero Waste Foundation Innovation Fund
ReFED served as a strategic advisor to and oversaw the development and execution of The Kroger Zero Hunger | Zero Waste Innovation Fund, which aims to help fill the gap in philanthropic funding needed to support entrepreneurs and creative thinkers with solutions to improve food security and prevent food waste
Learn More
DoorDash Project Dash In-Kind Grants Program
DoorDash launched Project Dash in 2018 as a way to use their logistics platform to facilitate deliveries for food recovery organizations - connecting donated surplus food to hunger relief nonprofits. DoorDash partnered with ReFED to advise on the selection of their 2020 food recovery partners.
Learn More
Solution Challenge Platform
The Solution Challenge Platform gives innovative food waste solution providers various opportunities - like funding, pilots, and accelerator programs - to scale their impact.
The ReFED Nonprofit Food Recovery Accelerator
Before COVID-19, up to 40 percent of perfectly good food was wasted, while one in seven Americans were identified as food insecure, illustrating an opportunity to enact systems-level change to enhance the food system, reduce waste, and ensure that food ultimately goes towards serving its highest purpose of feeding people in a dignified manner.
ReFED saw this opportunity and in the Fall of 2019 launched its Nonprofit Food Recovery Accelerator with support from the Walmart Foundation and in partnership with +Acumen. The Accelerator immersed 10 nonprofit food recovery organizations in a combination of virtual curriculum and in-person ReFED Learning Labs. Its focus was on leveraging earned revenue models, technology solutions, and human-centered design to catalyze ideas and inspire actions that could help the organizations overcome challenges that have limited their ability to scale solutions to increase the amount of healthy food available to food insecure Americans.
Program at a Glance
10

Nonprofit Organizations

3

Month Program

50

Member Expert Network

$400K

Equity Funding

20+

Part Knowledge Series
The ReFED COVID-19 Food Waste Solutions Fund
The COVID-19 pandemic completely disrupted the food supply chain, resulting in a surge of on-farm food loss, food business closures, and a growing number of food insecure individuals. In response to these challenges ReFED launched the COVID-19 Food Waste Solutions Fund to quickly deliver vital funding to mid-sized organizations across the U.S. that could rapidly scale food waste reduction and hunger relief efforts, with a particular focus on the rescue of fresh, healthy food from farms and dignified, convenient last-mile delivery to the increased number of Americans facing food insecurity.
Learn More
The Wonderful Company $1M POM Innovation Challenge
ReFED is serving as the strategic advisor and managing partner for The Wonderful Innovation Challenge $1 Million POM Payday, an opportunity for food waste solution providers to transform the 50,000 tons of pomegranate husks generated each year by juicing POM Wonderful pomegranates into a valuable, sustainable resource.
Learn More
Convenings
The Capital & Innovation team hosts a wide range of convenings to foster collaboration and solutions-oriented synergies between food businesses, capital providers, and food waste solution providers.
Innovation Workshops
The annual Innovator Excellence Day, hosted by ReFED, is a key opportunity for solution providers, funders, and food businesses to bolster purposeful connections and identify opportunities to drive sustainable business models, and gain insights into the latest food waste trends and developments.
Innovator Demo Day
At SOCAP 2018, ReFED hosted an Innovator Demo Day, during which a variety of food waste solution providers presented their innovative solutions to an expert panel of capital providers.
Speed Networking
A structured event designed to accelerate business contacts, share best practices, identify complementary initiatives and forge partnerships to maximize impact. In 2019, the team delivered more than 600 curated matches between food businesses, funders, technology companies and solution providers.
The Boston Funder Food Waste Initiative
This initiative presented a unique opportunity for capital providers to experience a firsthand account of the Massachusetts food waste solutions landscape, and gain insights into the most optimal investment opportunities with the greatest impact potential
"It really feels like ReFED has put themselves at the service of other organizations on the front lines ensuring food security and food waste reduction. It is the first time that funders have created an environment for an organization I work for that is impact first and grantee centered, with funder support at every step of the way."
Your Source for Data and Solutions:
ReFED Insights Engine
ReFED Insights Engine is an online data center designed to serve as the next generation of data, insights, and guidance on U.S. food waste. With more granular data, more extensive analysis, more customized views, and the ability to be updated regularly, we see this tool as laying the foundation for action around our 2030 national goal to reduce food waste by 50 percent.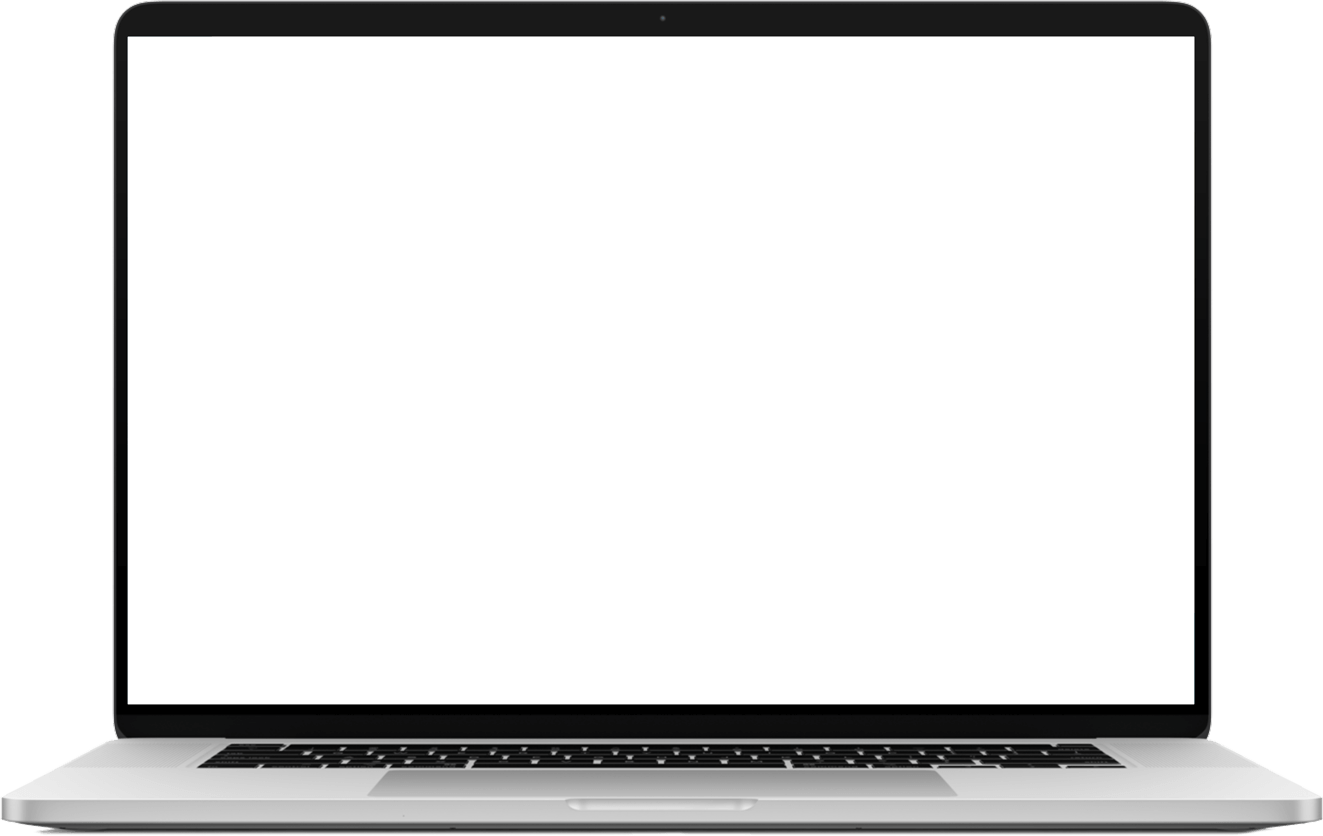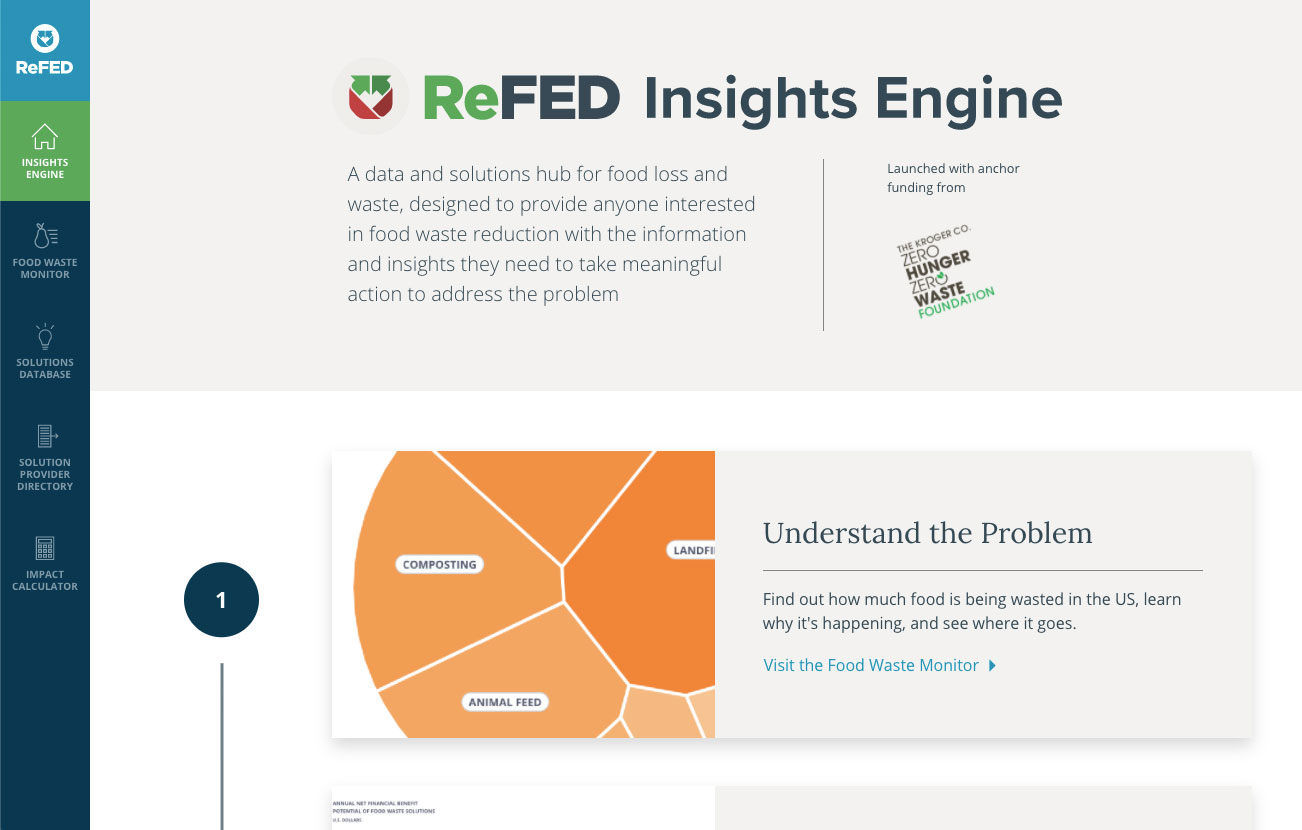 Explore other areas of the ReFED organization