Join the Mission to End Food Waste - ReFED Inc.
Join the Mission to End Food Waste
What Can I Do To Solve Food Waste?
Donate to ReFED
Help us make a difference! Together, we can create a sustainable, resilient, and inclusive food system.
With 2030 around the corner, eliminating the amount of food that goes uneaten is more critical than ever to address the looming climate emergency it is contributing to and sustainably feed the growing population.
Your support and contributions sustain ReFED as a critical resource of transformation to accelerate purposeful action in addressing the food waste problem.
Donate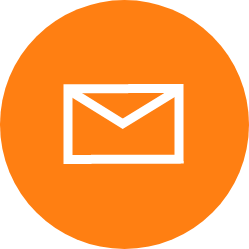 Mail a Check
Support ReFED by mailing a check. Please make checks payable to ReFED, Inc. and mail to 4602 21st Street, #1531, Long Island City, NY 11101.
ReFED Launches $10 Million Fundraising Campaign to Support Food System in Reducing Food Waste by 50% by the Year 2030
November 12, 2020
New campaign highlights the impact of food waste on the climate, food security, and the economy.
Read Article
Help Us Drive Solutions Adoption
ReFED estimates that an annual investment of $14B over the next ten years can divert 45 million tons of food from being wasted each year. That investment would result in $73B in annual net financial benefit – a five-to-one return. Plus every year, it would lead to an increase in meals recovered, resources conserved, business profits, jobs created, and more. Food waste is a systemwide problem, and it requires a systemwide response. Learn how you can get involved.
Contact Us
$73B
Annual Net
Financial Benefit
Work with Us
Learn how you can lend your voice to a cause that matters to you by engaging ReFED as an advisor, participating in our Food Waste Action Network, joining our Solution Provider Directory, or exploring a career with us.
Advisory Services
Find out how you can engage ReFED as an advisor on a dedicated, confidential, in-kind or fee-for-service project.
Insights & Analytics
Establish a food waste baseline for your business and evaluate the impact and cost benefit of top solutions.
Food Waste Strategy
Develop a strategy informed by credible data and input from ReFED's experts.
Funding and Investment Pipeline
Gain insights into the most optimal investment opportunities to scale innovation and the adoption of solutions with the greatest impact potential.
Join Our Food Waste Action Network
The ReFED Food Waste Action Network (FWAN) is a group of individuals and organizations who share their knowledge and time on key projects at ReFED, as well as connect with, teach, and learn from their FWAN peers. FWAN members bring perspectives from all parts of the food system and a diverse set of backgrounds. Together, they are influencing and strengthening impactful food waste reduction work in pursuit of our shared goal: a 50% reduction in food waste by the year 2030.
Learn more about the Food Waste Action Network
Become a Member
Join Our Solution Provider Directory
The Solution Provider Directory showcases more than 850+ for-profits, nonprofits, and individuals with ready-to-implement food waste reduction solutions. Being a part of the Solution Provider Directory will give you access to ReFED's growing network of food businesses, funders, subject matter experts, researchers, and government agencies. You'll also receive notifications about future funding opportunities, upcoming events, and industry reports.
Join the Solution Provider Directory
Join Our Team!
At ReFED, we believe that a core pillar of our organization lies in the strength of our people. We are committed to attracting, developing, and retaining exceptional talent, and to creating a work environment that is dynamic, rewarding, and enables each of us to realize our full potential.
The Latest Food Waste News – Straight to Your Inbox
Subscribe to Our Mailing List
Stay on top of what's happening in the fight against food waste – plus be the first to find out about ReFED news, events, funding opportunities, and more.
To learn how you can support our mission, please contact us via email.