At ReFED, we spend a lot of time thinking about the various mechanisms we can utilize to improve the food system, reduce waste and ensure that food ultimately goes towards serving its highest purpose of feeding people in a dignified manner.
Through the generous support of the Walmart Foundation and in partnership with +Acumen, the ReFED Nonprofit Food Recovery Accelerator was launched to accelerate the impact of food recovery solutions — donation processing, transportation and coordination; donation matching software; gleaning and more — which work to redistribute nutritious and high quality food that would otherwise go uneaten, to the people who need it most. The 10 innovative food recovery organizations selected for the 2019 Accelerator cohort represent a diverse group of entrepreneurs at various stages of testing new technology and business models, all with the shared mission of improving the sustainability, equity and dignity of our food system.
Essential to the success of this three-month Accelerator program are three in-person ReFED Learning Labs that bring to life a weekly virtual curriculum and equip participants with a space to discuss ideas, co-create solutions and share best practices. The first in-person ReFED Learning Lab took place on September 10-11, 2019 at the headquarters of design firm, IDEO, in San Francisco, CA with the purpose of:
Accelerating relationship building and mentorship in order to drive trust, ideation, and insight sharing; and
Shifting mindsets on the journey to designing a more sustainable, equitable, and dignified food system.
Designing an Efficient and Equitable Food System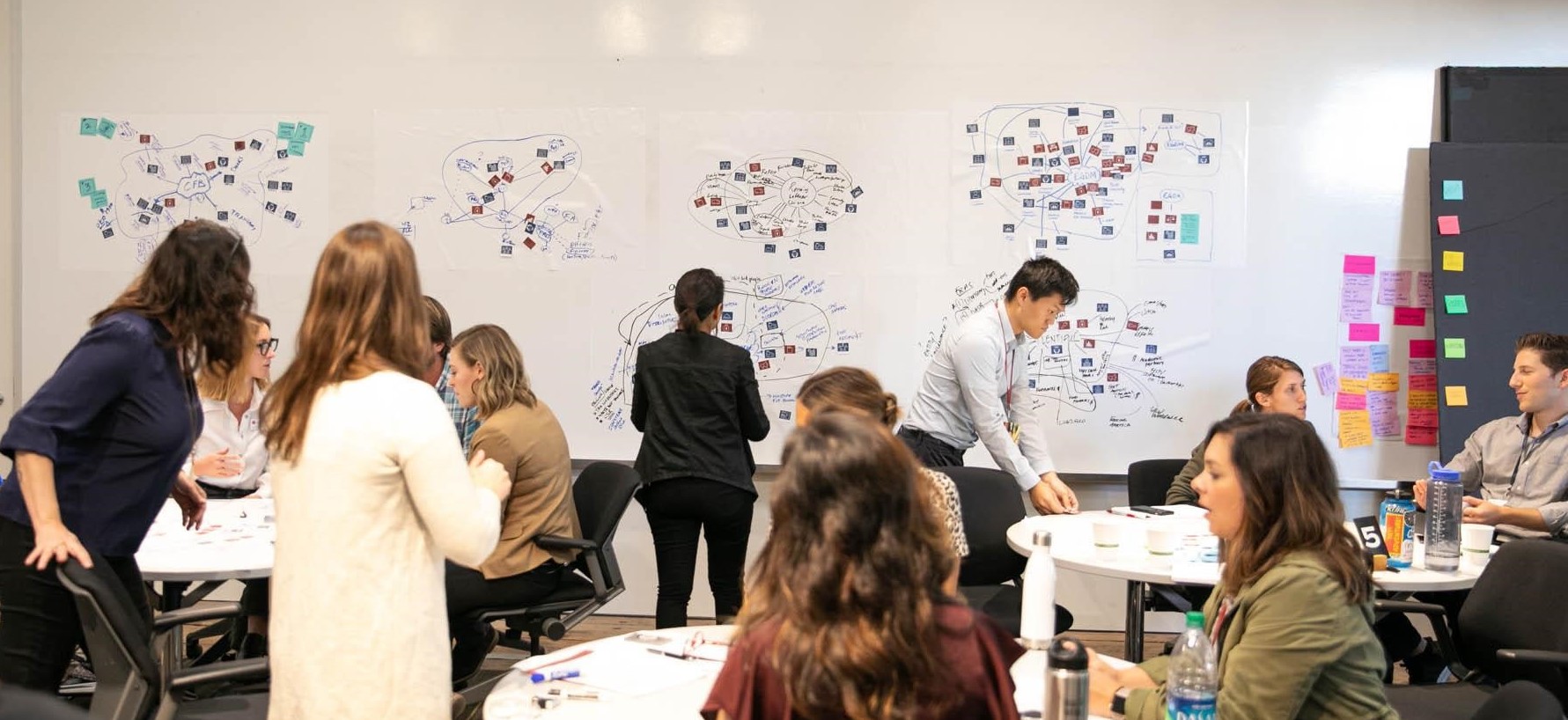 The two-day agenda centered around training the Accelerator cohort on the skills needed to utilize human-centered design and research tools for testing the earned revenue models they will be developing over the course of the program.
IDEO, a company known for its development and use of human-centered design techniques, was the perfect partner for the Accelerator kick-off. IDEO sees the sweet spot for innovation at the intersection of desirability, feasibility and viability. ReFED and +Acumen believe this holds true for nonprofit innovations that can generate earned revenue in order to sustain and ultimately scale their food recovery operations.
By incorporating these principles into food recovery efforts, ReFED aims to catalyze ideas and inspire actions that will lead to a doubling of healthy food available to the 40 million Americans facing food insecurity.
Food Recovery Organizations Are Asking Many of the Same Questions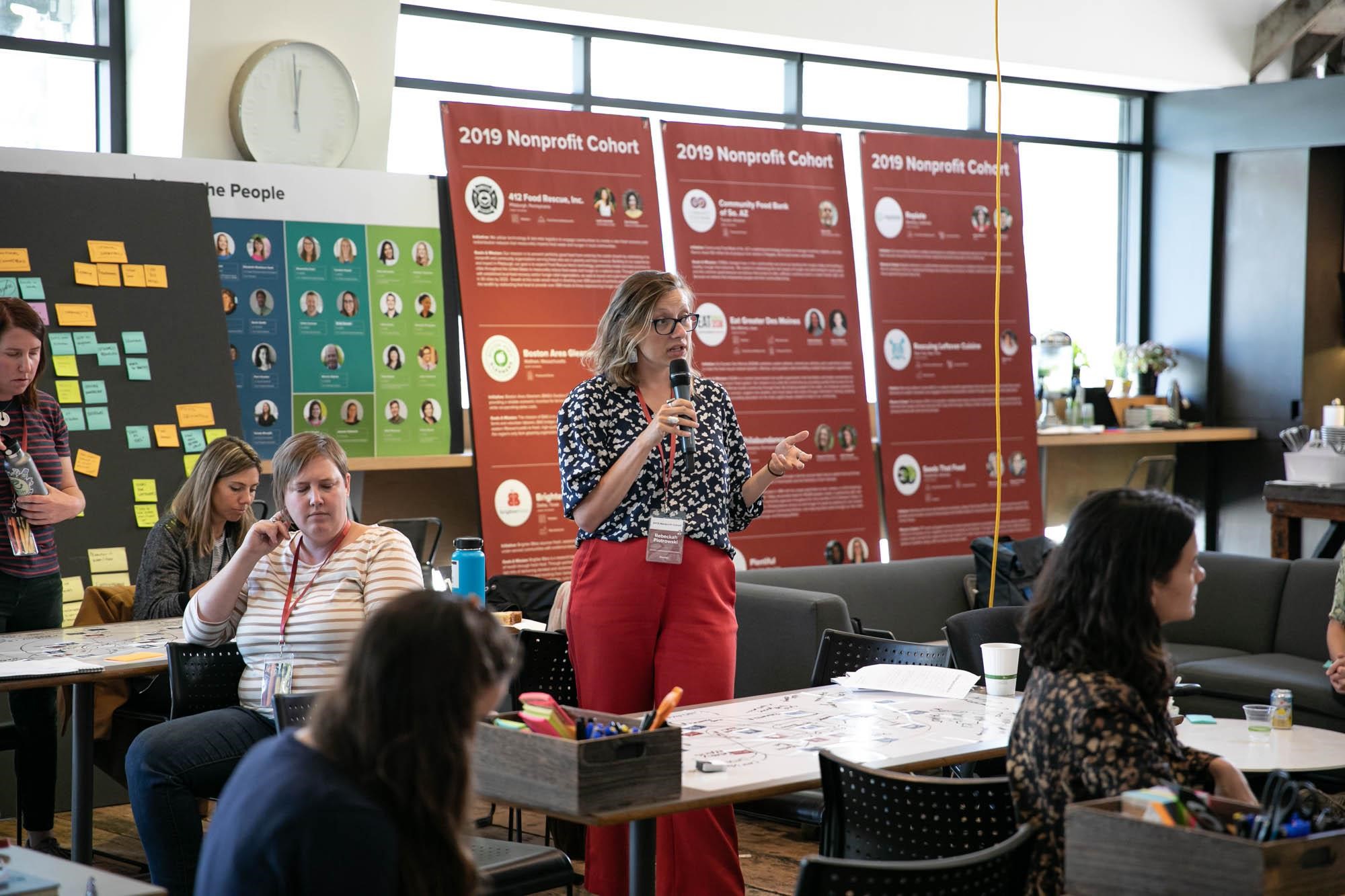 The diverse group represented at the Learning Lab found common ground in the places where they find the greatest opportunity for developing earned revenue models and technology-enabled solutions.
Themes of prime opportunity areas that emerged from an Ecosystem Mapping Workshop and will continue to be explored throughout the Accelerator program include:
Shifting recovery mindsets from one of charity to one of service offerings
A desire to act as thought partners to and partner with national hunger relief organization, Feeding America
A need to find new types of donor segments such as commercial real estate and events, as well as new outlets for rescued food beyond food banks; e.g. Imperfect Produce
The potential for earned revenue in selling and sharing data, seeing insurers and healthcare providers as paying customers, white labeling and licensing, and freemium models
A need to find new models to support recovery operations beyond the current reliance on volunteer labor
A need for alignment of food recovery terminology (e.g. receiving agency versus food pantry versus recovery organization)
After two days of building new connections, mapping what a future food recovery system might look like, and of course, many hundreds of sticky notes, the ReFED Nonprofit Food Recovery Accelerator cohort was excited to begin testing their new ideas.
Key Moments from the Learning Lab that Remind Us Why We're All Here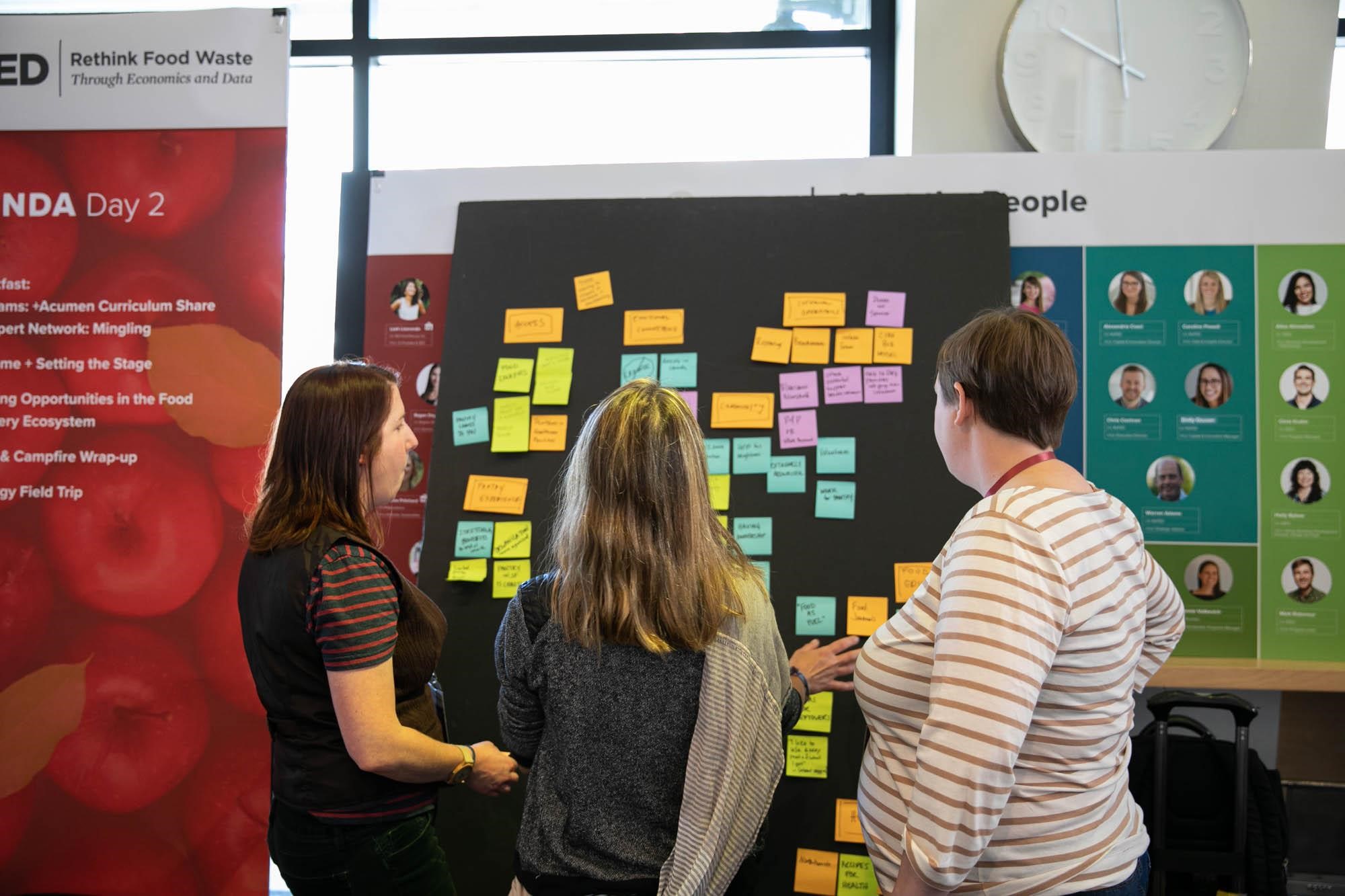 Voices From the Field Workshop: This session was a powerful opportunity for attendees to speak directly with community members accessing hunger relief services to better understand how the current food donation and distribution system works and can be improved in order to increase the dignity and accessibility for the food insecure Americans that rely on these services on a daily basis.
Recology Waste Transfer Station Field Trip: Attendees had the opportunity to observe what happens to food and other organic products at the end of the supply chain. By comparing proper organics waste disposal to that destined for landfill, the group understood what food waste looks (and smells) like, as well as why it's crucial to prevent and recover surplus food upstream when possible.
Getting a Taste of Surplus Food: Thanks to generous local talent, the Learning Lab was a zero food waste event; incorporating food waste prevention, recovery and recycling solutions into the design of the event. Food recovery and job training nonprofit, Food Shift, catered breakfast and lunch, while cohort member, Replate, recovered all edible leftovers and delivered them to a local nonprofit serving community members experiencing food insecurity. Food waste advocate and James Beard Award winning chef, Nick Balla, prepared an incredible rescued food celebration dinner at Cookhouse, a secret dinner club in San Francisco. All inedible food scraps were composted.
Bringing the Experts to the Table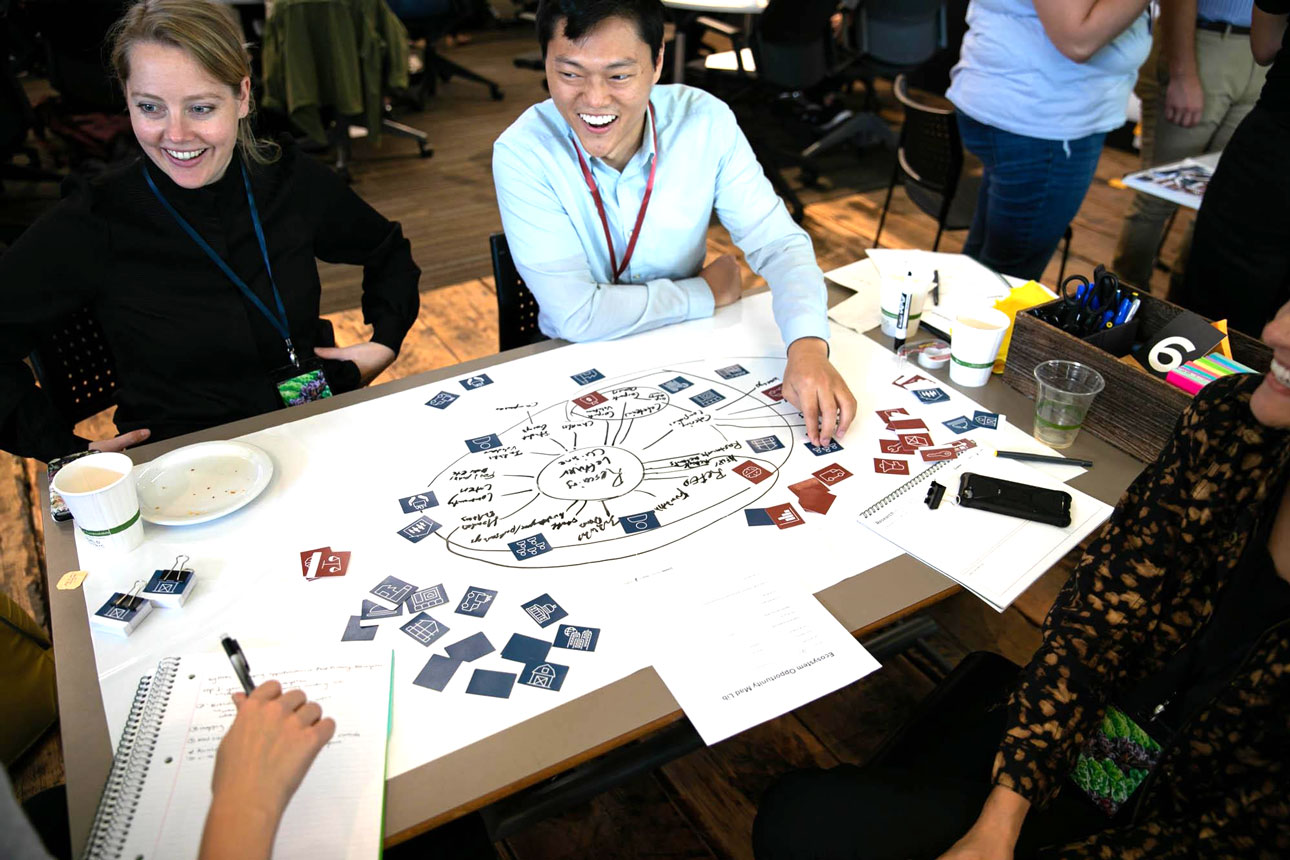 The first Learning Lab would not have generated such positive and insightful learnings without representation from ReFED's world-class, 50-member Accelerator Expert Network, who shared their technical knowledge and wisdom gained over years working across the food system. Expert Network members helped identify new perspectives, connections and opportunities. Some of the Expert Network members in attendance included:
Food businesses that span the food supply chain: Albertsons, Blue Apron, Imperfect Foods, Taylor Farms, Tyson Foods
Capital providers invested in accelerating food recovery solutions: Draper Richards Kaplan Foundation, Pisces Foundation, Rabobank
Government agencies with a deep understanding of important food recovery policies like organic landfill bans and food safety regulations: CalRecycle, Food and Drug Administration, Environmental Protection Agency
Technology companies continuously improving the way food is sourced, tracked and delivered to the end-user: Afresh, Cisco, Door Dash, Spoiler Alert
Food systems experts with a unique understanding of how food moves from farm to retailer to consumer: Food Donation Connection, Food For Soul, Food System 6
What's Next for the ReFED Accelerator?