"How to Build Mission-Aligned Partnerships to Scale Food Rescue"
Interview with Rebeckah Piotrowski, Director of Institutional Partnerships at City Harvest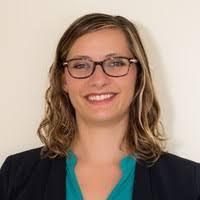 In this week's interview, we hear from Rebeckah Piotrowski, Director of Institutional Partnerships at City Harvest to learn more about their mission-aligned partnerships that scale their ability to end hunger in New York.
City Harvest was founded in 1982 and is New York City's largest food rescue organization, helping to feed nearly 1.2 million New Yorkers who are experiencing food insecurity. Over the past 36 years, City Harvest has rescued and delivered over 750 million pounds of nutritious and quality food free of charge to soup kitchens, food pantries and other community partners. Rebeckah shares that the essence of City Harvest's success is keeping their core mission at the center of everything they do, and incrementally building on where their expertise lies - food recovery and delivery, rather than diversifying into other sectors.
This food-rescue mission is strengthened by the more than 235 institutional partnerships City Harvest has developed with different foundations. For Rebeckah, thoughtful open dialogue, flexibility and clear alignment of expectations and goals are fundamental tenets to building great relationships targeted at scaling impact to reduce food insecurity and avoiding the duplication of these efforts. Rebeckah imparts that City Harvest's success is also due to their human-centered design approach which offers dignity, choice and convenience to end recipients of rescued food, by involving them throughout the development of a program.
Alexandria Coari from ReFED and Amy Ahearn from +Acumen sat down with Rebeckah to find out how City Harvest have built and funded such a comprehensive and mission-aligned model that provides food at scale to millions of New Yorkers in need.
Download the full interview here!
The full interview can be downloaded here. Be sure to follow along as we release additional interviews with our Expert Network members as part of the Accelerator Expert Network Knowledge Series.
###
The Accelerator Expert Network Knowledge Series highlights interviews with members of the ReFED Nonprofit Food Recovery Accelerator's Expert Network, representing a diverse group of food businesses, capital providers, government agencies, technology companies and food systems subject matter experts. Given the Accelerator's aim to catalyze ideas and inspire actions that will lead to a doubling of healthy food available to the 40 million Americans facing food insecurity, a new interview from an Expert Network member will be released each week throughout the course of the 3-month program, running from September - December, 2019. Each interview can be downloaded here.