"How One Company Optimizes Its Supply Chain and Equips Customers with Pre-Portioned Ingredients to Reduce Waste"
Interview with Hannah Koski, Director of Procurement and Sustainability at Blue Apron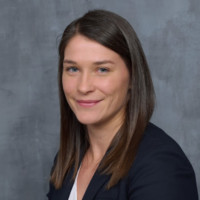 In this week's interview, we hear from Hannah Koski, Director of Procurement and Sustainability at Blue Apron, where she discusses how their innovative and human-centered business model reduces food waste while improving access to high-quality ingredients.
Blue Apron's mission is to make incredible home cooking accessible with delicious step-by-step recipes and high-quality ingredients. Hannah shares that the company's model, from when it was founded in 2012, is to reduce its food waste impact through an optimized farm-to-fork supply chain that distributes pre-portioned fresh and seasonal ingredients to customers, therefore minimizing household food surplus. Having worked at Blue Apron for four years in a variety of roles related to sustainability, Hannah takes pride in spearheading food waste reduction and recovery programs that have reduced waste by more than 50 percent across their facilities and that also incorporate customer insights into product design to ensure dignity for end recipients. Currently, Hannah serves as Blue Apron's Director of Procurement and Sustainability.
Hannah enthusiastically elaborates that Blue Apron has gone a step further in its commitment to support food systems change as members of the inaugural cohort of the U.S. Food Waste and Loss 2030 Champions. Key to Blue Apron's success and a lesson Hannah shares from her experience, is in understanding the needs of stakeholders to build authentic brand value which offers valuable insight for product design. In addition, Hannah sees the importance for non-profits to set short and realistic milestones along the roadmap towards achieving their ultimate goal.
Alexandria Coari from ReFED and Amy Ahearn from +Acumen sat down with Hannah to learn more about her work and the lessons she thinks food recovery nonprofits might be able to draw from Blue Apron's innovative and customer-centric model.
Download the full interview here!
The full interview can be downloaded here. Be sure to follow along as we release additional interviews with our Expert Network members as part of the Accelerator Expert Network Knowledge Series.
###
The Accelerator Expert Network Knowledge Series highlights interviews with members of the ReFED Nonprofit Food Recovery Accelerator's Expert Network, representing a diverse group of food businesses, capital providers, government agencies, technology companies and food systems subject matter experts. Given the Accelerator's aim to catalyze ideas and inspire actions that will lead to a doubling of healthy food available to the 40 million Americans facing food insecurity, a new interview from an Expert Network member will be released each week throughout the course of the 3-month program, running from September - December, 2019. Each interview can be downloaded here.