Media Center
Explore Resources for Your Next Story

Whether you're looking for the latest food waste data and solutions, infographics, fact sheets, or new initiatives, this resource hub has what you need.

Learn more about what we do, what data and resources are available, and who on our team is best equipped to assist you with any interview questions or inquiries you may have.
If you're a news media professional with a question for ReFED, please submit your request in the form below:
Contact Information
MAILING ADDRESS:
4602 21st Street, #1531,
Long Island City, NY 11101
Overview
ReFED is a national nonprofit with a holistic view of the food system that's working to end food loss and waste by advancing data-driven solutions. We collaborate with key audiences – including food businesses, funders, solution providers, policymakers, and more – to drive systemwide change and generate large-scale, meaningful impact.
What We Do
ReFED leverages data and insights to highlight supply chain inefficiencies and economic opportunities; mobilizes and connects supporters to take targeted action; and catalyzes capital to spur innovation and scale high-impact initiatives. We're a leader in the movement to build a more sustainable, resilient, and inclusive food system – from the farm to the fork.
Noteworthy Details
1

In 2016, ReFED released our first Roadmap to Reduce U.S. Food Waste – the first-ever national economic study and action plan to develop and implement data-driven strategies to fight food waste at scale.

2

In February 2021, we launched the Insights Engine, an information hub for food waste data and solutions, along with our brand new Roadmap to 2030: Reducing U.S. Food Waste by 50%.

3

In 2022, the ReFED Catalytic Grant Fund was launched to provide nonprofit and for-profit organizations with up to a total of $20 million in recoverable and non-recoverable grants to de-risk and scale high-impact solutions to food waste.
Founded In
2015
Office Locations
Virtual (USA and Canada)
Company Size
0-20
Sustainable Development Goals
The Sustainable Development Goals were adopted by all United Nations Member States – including the U.S. – in 2015 to provide a shared blueprint for peace and prosperity for people and the planet. ReFED's work touches on multiple goals – most notably SDG 12, which covers responsible production and consumption. SDG 12.3, the third target under this goal, calls for halving per capita global food waste at the retail and consumer levels and reducing food losses along production and supply chains, including post-harvest losses, by 2030.
Executive Bios
Our team includes experts in a wide range of food waste and food system topics – causes and impacts, financing and investment, innovations and solutions, solution providers, DEIJ-related issues, and more. Please reach out if there's a specific topic of interest, and we will find someone to help you.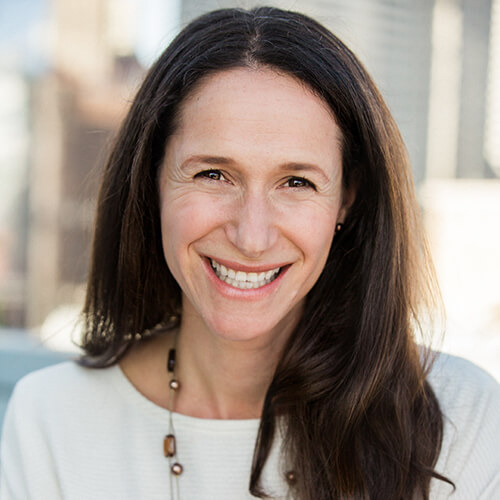 Dana Gunders
Executive Director
Dana Gunders is a national expert on food systems and was one of the first people to raise the alarm about how much food is wasted across the country and the subsequent impacts on the environment, food security, and the economy. She has been ReFED's Executive Director since March 2020 and served as a founding board member when ReFED was established in 2016.
For almost a decade prior to her work with ReFED, Dana was a Senior Scientist at the Natural Resources Defense Council (NRDC), where she authored the landmark Wasted report about food waste and testified before Congress on the topic. While at NRDC, Dana helped launch the "Save The Food" campaign with the Ad Council, providing consumers with easy-to- use strategies to reduce food waste in their own kitchens. She then started Next Course LLC to strategically advise organizations, including Google, and authored the popular Waste-Free Kitchen Handbook.
Dana has made a number of appearances in the media, including PBS "NewsHour," "Last Week Tonight with John Oliver," and FOX News, and she was called "the woman who helped start the waste-free movement" by Consumer Reports.
Alexandria Coari
Vice President, Capital, Innovation & Engagement
Alexandria (Alex) serves as ReFED's Vice President of Capital, Innovation & Engagement, working to catalyze the public, private, and philanthropic capital needed to scale innovation and accelerate the adoption of solutions to food waste. She brings 12 years of investment banking, sustainable food supply chain, and innovation acceleration experience with startups, for-profits, and nonprofits in the U.S. and Latin America, including time at JP Morgan, Fair Trade USA, OLLY, and Agora Partnerships. She is passionate about helping mission-driven companies grow their impact and believes in the power of market-based approaches to solving today's biggest challenges.
Has appeared in the following:
Focus:
As the leading source for data and solutions around food loss and waste, ReFED is frequently featured in the press. We've compiled an archive of all our media mentions here.
Downloads
ReFED offers a range of resources about food waste, its impacts, and its solutions – from overviews of systemwide trends to granular sector-specific analyses – to help you write a story. The following is a selection of the information we can provide – please feel free to use these graphics in your piece or reach out to us if you need something more. (We can also provide these graphics in additional file types.)
See past newsletters in the newsletter archive