Catalyzing Capital: FarmLink
Catalytic Case Study
Catalyzing Capital: FarmLink
Overview
FarmLink has created a new supply chain by providing logistics and distribution support to move surplus food from farms to food banks, while providing economic relief to farm workers and truckers. During the early part of the COVID-19 pandemic, it became more and more clear that the breakdown of existing distribution channels was preventing food from getting to people, putting it in jeopardy of going to waste. FarmLink stepped in to fill the need. For example, FarmLink works with United Hands Food Bank, a neighborhood-run nonprofit serving low-income families in Compton, CA, and one of the organizations that received a shipment of 450,000 potatoes that were bound for disposal. United Hands distributed the potatoes to more than 2,000 families at their weekly food giveaway.
FarmLink works across food waste solution categories such as Donation Coordination & Matching and Donation Transportation. Leveraging their grant from the ReFED COVID-19 Food Waste Solutions Fund in 2020 – the first outside funding to be put into the project – they recovered more than three million pounds of food in the early days of the pandemic. FarmLink also delivered 80,000 pounds of potatoes to the Navajo Nation and consistently collaborated with other Solutions Fund grantees, such as Natural Upcycling, to provide surplus milk weekly to communities in the Queens borough of New York City.
Since then, Farmlink has continued to grow, moving more than 75,000,000 tons of food and appearing in national media like "The Ellen Show" and the New York Times. A success story like this is tangible evidence that grant money and other early funding solutions can be catalyzing for impact. "Strengthening Food Rescue" from the Roadmap to 2030 is an area that ReFED has identified as a particularly good target for catalytic capital. While returns might not be in the traditional range, it is time to start measuring ROI in a different way, and ReFED will continue to push for valuing impact metrics alongside financial ones.
Learnings from ReFED's COVID-19 Food Waste Solutions Fund have helped to inform the new ReFED Catalytic Grant Fund, which announced its first three grantees in May 2022, including food rescue organization the Food Recovery Network. The Catalytic Grant Fund will be opening a second call for submissions in fall 2022 and is part of a larger circular food solutions funding strategy targeted at $100 million.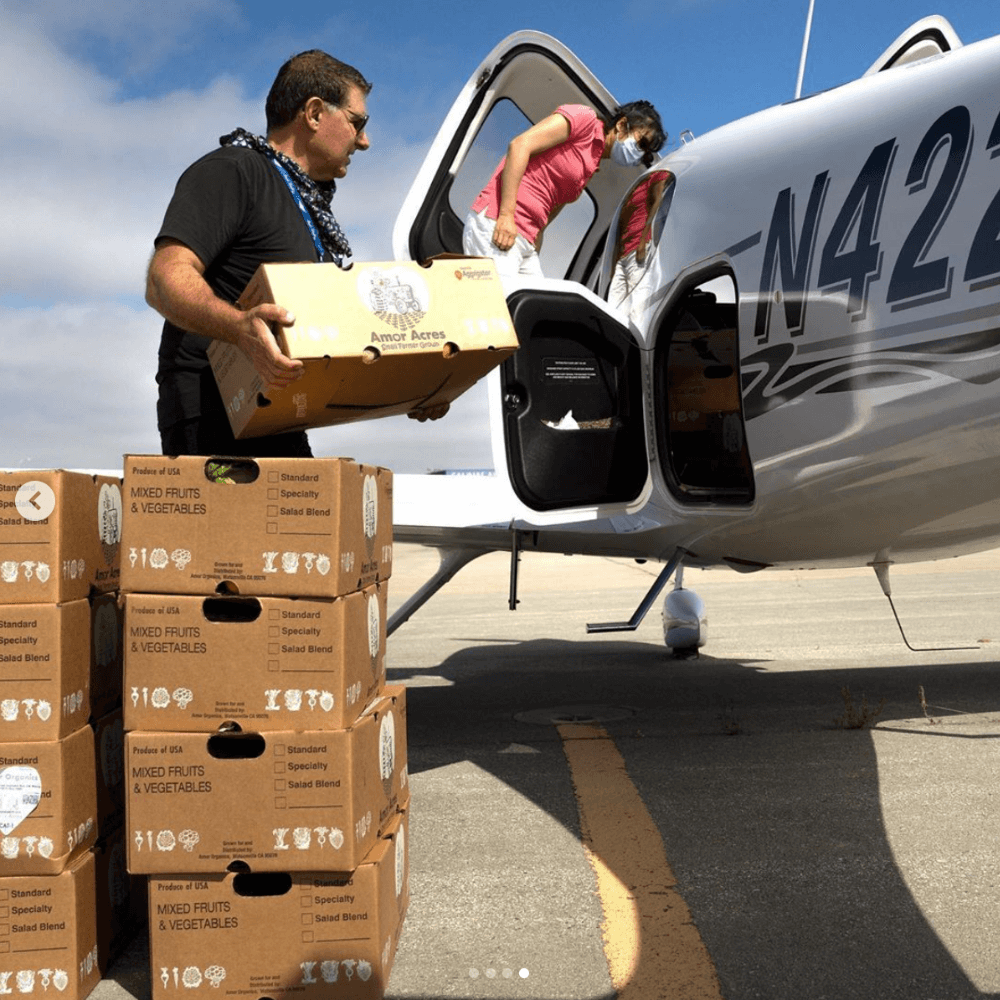 "This grant from ReFED has allowed for the growth and scaling of the Farmlink Project. Farmlink's success has been exponential, and that exponential growth was sparked by ReFED. Without ReFED's initial and follow-up support (both financially and advisory) the Farmlink Project would not have been able to grow as much as it has. From our initial shipment, we have been able to expand in over 39 states. This rapid growth was sparked by ReFED, who provided us with the resources to do so. This grant has also allowed us to be innovative and have financial stability that will allow us to have long lasting impact and look to the future."
From innovation accelerators to capital campaigns to convening leadership, learn about the impact we've brought to the food system and the work we are doing today.