A huge thank you to Morton Salt for their support and participation in the 2019 Food Waste Summit hosted by ReFED, and their commitment to Erase Food Waste. The iconic brand continues to champion ReFED's efforts to cut food waste in half by 2030.
At Morton Salt, we believe food should be treasured, not trashed. Yet ReFED's Roadmap tells us that 40% of food is wasted globally. It's a fact that makes us downright salty—and inspired us to launch the Erase Food Waste initiative in 2017. After all, making food taste better and last longer is what salt does best.
Reducing food waste in the U.S. alone could do an enormous amount of good for society, the environment, and the economy. ReFED's research reveals that implementing cost-effective solutions could eliminate 13.2 million tons of food waste in the near future, generating $10 billion worth of economic value and $5.6 billion in consumer savings each year—not to mention the environmental benefits, which include conserving 1.6 trillion gallons of water and lowering greenhouse gas emissions by 18 million tons annually.
Consumer education is a vital part of our shared mission to minimize food waste. Households regularly throw out food because they haven't meal planned properly (or at all) and don't realize the impact of their behavior. In fact, households are responsible for 43 percent of food wasted each year, according to ReFED. There's a silver-lining, though: Consumers could save 548,000 tons of food and 281 billion gallons of water simply by changing their habits.
Morton Salt is already a trusted name in households around the country. Generations have reached for us when making cookies for school bake sales, whipping up dinner for one, and preparing holiday feasts that bring the whole family together. We've been building up goodwill among consumers for 171 years—goodwill we're using today to demonstrate how rethinking their food habits could help consumers save money while saving the planet.
Our Erase Food Waste initiative takes a broad and bold approach to consumer education. We kicked the campaign off with a video series by Oscar-nominated director Bryan Buckley that questions consumer behavior around food. Then we got scrappy, creating a custom font out of spoiled ingredients and partnering with chef Joel Gamoran of A&E's Scraps—a series all about making delicious meals out of odds and ends that usually get dumped—to lead cooking demos on repurposing leftovers. We also hosted demos in more than 190 Kroger stores, showing shoppers how to turn holiday leftovers into new meals, and worked with the James Beard Foundation to offer a free, online curriculum to help culinary instructors teach the next generation of chefs to reduce food waste.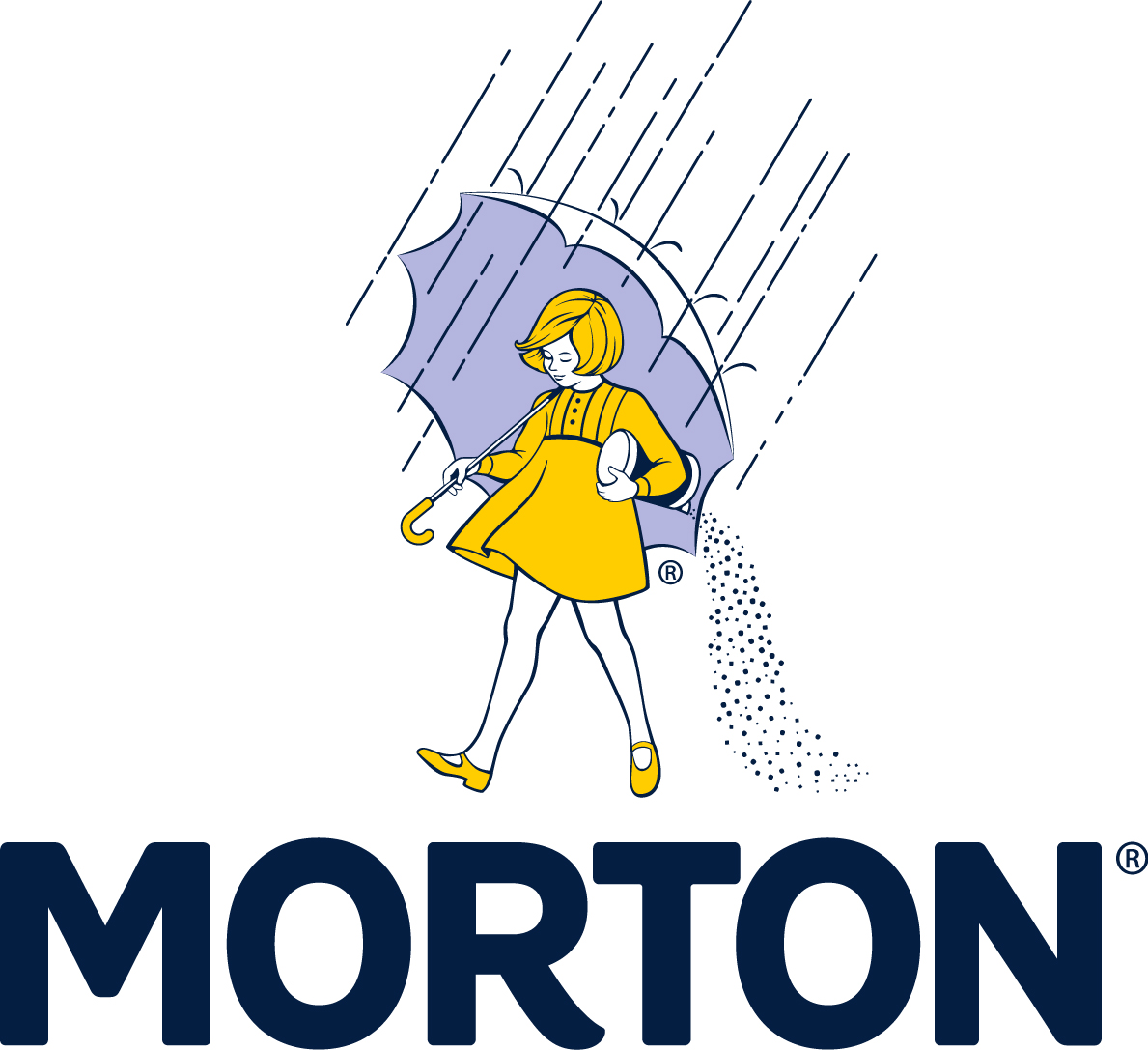 Behind the scenes, Morton is committed to sending zero waste to landfill at all of our owned production, warehouse, and corporate sites by 2030 – an ambitious goal that includes food waste.
We're in this for the long run because we're determined to do our part to reduce food waste in the U.S. It's one of the reasons we're so excited to help support the 2019 ReFED Food Waste Summit. Together, we can reach our goal of cutting food waste in half by 2030, so that every last bite is savored.