"Lessons from a Career Working for Social Justice and Food Security"
Interview with Robert Egger, founder of LA Kitchen, DC Central Kitchen and Campus Kitchens Project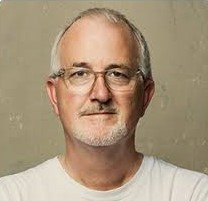 In this week's interview, we hear from Robert Egger, founder of DC Central Kitchen, Campus Kitchens Projects, and LA Kitchen.
Inspired by a volunteer experience feeding the needy, Robert Egger founded the community kitchen, DC Central Kitchen, in 1989. DC Central Kitchen collects wasted food from farms, restaurants, and grocers around Washington, D.C., and the community kitchen also provides culinary job training for individuals who face employment barriers. In addition, Robert founded LA Kitchen and Campus Kitchen Projects, which collectively have produced over 40 million meals and helped over 2,000 individuals attain jobs.
Determined to "squeeze every ounce of opportunity out of every pound of food", Robert's righteous enterprise and customer-centric model proves that it is profitable to buy reduced-price local produce and pay good wages while enabling economic opportunities for all. Going forward, Robert sees the necessity to promote effective environmentally-friendly food legislation that embraces the potential of social enterprises to combat food waste.
Alexandria Coari from ReFED and Amy Ahearn from +Acumen sat down with Robert to hear the lessons he has learned from years of working on issues of food waste, food insecurity, and workforce development.
DOWNLOAD THE FULL INTERVIEW HERE!
The full interview can be downloaded here. Be sure to follow along as we release additional interviews with our Expert Network members as part of the Accelerator Expert Network Knowledge Series.
###
The Accelerator Expert Network Knowledge Series highlights interviews with members of the ReFED Nonprofit Food Recovery Accelerator's Expert Network, representing a diverse group of food businesses, capital providers, government agencies, technology companies and food systems subject matter experts. Given the Accelerator's aim to catalyze ideas and inspire actions that will lead to a doubling of healthy food available to the 40 million Americans facing food insecurity, a new interview from an Expert Network member will be released each week throughout the course of the 3-month program, running from September - December, 2019. Each interview can be downloaded here.