"There's definitely still opportunity at the field and plant level"
Interview with Nicole Flewell, Taylor Farms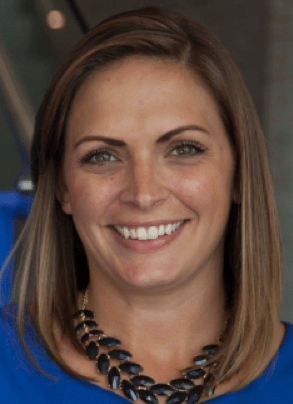 In this week's interview, we hear from Nicole Flewell, Director of Sustainability at Taylor Farms, about the opportunities she envisions for food recovery organizations to partner with farms at the plant level.
Established in 1995 by founder and CEO, Bruce Taylor, Taylor Farms is an American-based producer of 180 million weekly servings of fresh-cut fruits and vegetables. Nicole Flewell has spent the past decade at Taylor Farms in various roles ranging from administration to food safety and quality assurance to business intelligence. In her current capacity as Director of Sustainability, she oversees and implements Taylor Farm's sustainability initiatives at their 17 facilities across North America. Nicole shares that the company's motivation to fight food waste is centered on the desire to not only reduce surplus food generation, but to maximize efficiency and get the highest yield out of the field and in the plant.
With the great local partnerships that Taylor Farms has fostered with food banks and food recovery organizations to date, Nicole sees opportunities for more quality excess food at the plant level to be diverted from farms to feed the hungry. She discusses how vital it is for non-profit organizations to understand the supply chain from field to fork and be attuned to the cultural differences in the types of produce people in low-income households consume.
Alexandria Coari from ReFED and Amy Ahearn from +Acumen sat down with Nicole to hear how Taylor Farms fights food waste and the opportunities Nicole sees for nonprofit organizations to bring fresh, prepared food to low-income individuals.
DOWNLOAD THE FULL INTERVIEW HERE!
The full interview can be downloaded here. Be sure to follow along as we release additional interviews with our Expert Network members as part of the Accelerator Expert Network Knowledge Series.
###
The Accelerator Expert Network Knowledge Series highlights interviews with members of the ReFED Nonprofit Food Recovery Accelerator's Expert Network, representing a diverse group of food businesses, capital providers, government agencies, technology companies and food systems subject matter experts. Given the Accelerator's aim to catalyze ideas and inspire actions that will lead to a doubling of healthy food available to the 40 million Americans facing food insecurity, a new interview from an Expert Network member will be released each week throughout the course of the 3-month program, running from September - December, 2019. Each interview can be downloaded here.