"How a Pittsburgh-Based Nonprofit is Designing Products and Programs that Change Behavior around Food Waste"
Interview with Leah Lizarondo, 412 Food Rescue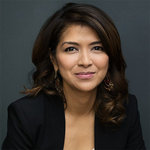 In this week's interview, we hear from Leah Lizarondo, Founder at 412 Food Rescue, to learn more about how they leverage technology, civic engagement and public-private partnerships to design products and programs aimed at changing behavior around food waste and ending hunger in Pittsburgh.
412 Food Rescue is a nonprofit organization in Pittsburgh, that was founded in 2015 by Leah as a direct response to the disconnect between food waste, hunger and environmental sustainability. Working with over 500 food retailers, 412 Food Rescue runs a portfolio of initiatives including Food Rescue Hero, Ugly CSA, and Hidden Harvest, all focused on the mission of preventing perfectly good food from entering waste streams. Rather than working with various segments of the supply chain, Leah explains that 412 Food Rescue focuses on the retail sector to design transport and distribution models that effectively respond to retail food surplus in order to address food insecurity in Pittsburgh.
Leah states that involving volunteers in the process of transporting food provides a powerful opportunity to raise awareness about food waste in order to change food related-behaviors and perceptions, and attain food security. She also shares that in order for food recovery organizations to mobilize thousands of people and develop products that people are willing to pay for, it is imperative to develop their brand's positioning amongst competitors and invest in marketing to grow their missions. This is a service that 412 Food Rescue aims to provide to other nonprofits across the country to not just end hunger in Pittsburgh, but to enable others to do the same in their cities.
Alexandria Coari from ReFED and Amy Ahearn from +Acumen connected with Leah to figure out how they have developed a portfolio of human-centered initiatives to combat hunger and food waste that people are willing to pay for.
Download the full interview here!
The full interview can be downloaded here. Be sure to follow along as we release additional interviews with our Expert Network members as part of the Accelerator Expert Network Knowledge Series.
###
The Accelerator Expert Network Knowledge Series highlights interviews with members of the ReFED Nonprofit Food Recovery Accelerator's Expert Network, representing a diverse group of food businesses, capital providers, government agencies, technology companies and food systems subject matter experts. Given the Accelerator's aim to catalyze ideas and inspire actions that will lead to a doubling of healthy food available to the 40 million Americans facing food insecurity, a new interview from an Expert Network member will be released each week throughout the course of the 3-month program, running from September - December, 2019. Each interview can be downloaded here.