"How One Retailer is Working Towards a World Where there is Zero Hunger and Zero Waste"
Interview with Kari Armbruster, Zero Hunger | Zero Waste Project Manager at The Kroger Co.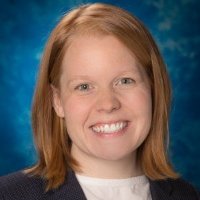 In this week's interview, we hear from Kari Armbruster about her work operationalizing Kroger's commitment to end hunger in communities where the retailer operates and to eliminate waste across the company by 2025.
Kroger is one of the world's largest retailers, operating nearly 2,800 grocery stores in 35 states and generating more than $115 billion in annual sales. In 2017, they launched the Zero Hunger | Zero Waste social impact plan in response to the challenge of re-imagining their corporate social responsibility program.
Alexandria Coari from ReFED and Amy Ahearn from +Acumen sat down with Kari to learn about how she is harnessing the power of innovation and corporate philanthropy to drive towards a future with zero hunger and zero waste.
DOWNLOAD THE FULL INTERVIEW HERE!
The full interview can be downloaded here. Be sure to follow along as we release additional interviews with our Expert Network members as part of the Accelerator Expert Network Knowledge Series.
###
The Accelerator Expert Network Knowledge Series highlights interviews with members of the ReFED Nonprofit Food Recovery Accelerator's Expert Network, representing a diverse group of food businesses, capital providers, government agencies, technology companies and food systems subject matter experts. Given the Accelerator's aim to catalyze ideas and inspire actions that will lead to a doubling of healthy food available to the 40 million Americans facing food insecurity, a new interview from an Expert Network member will be released each week throughout the course of the 3-month program, running from September - December, 2019. Each interview can be downloaded here.