"How a startup is using blockchain technology to feed more people and waste less food"
Interview with Jasmine Crowe, Goodr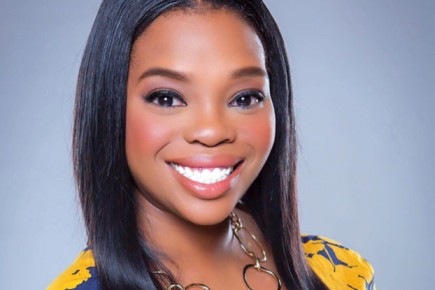 In this week's interview, we hear from Jasmine Crowe, Founder of Goodr, to learn about how this innovative platform combines blockchain technology with a desire to reduce food waste.
Jasmine Crowe is the founder of Goodr, a sustainable food waste management company that uses blockchain technology to provide a secure ledger tracking an organization's surplus food waste from pickup to donation and offering real-time social impact reporting analytics. Her aspirations to alleviate food insecurity began through her volunteer initiative, Sunday Soul, which feeds vulnerable populations in Atlanta, Baltimore, Washington, DC, Charlotte and New Orleans. Goodr was launched in 2017 after seeing how much good food was going to waste while so many people were going hungry. According to Jasmine, hunger is not a scarcity issue, but a matter of logistics. Hence, Goodr's for-profit user friendly platform includes a deep analytics sustainability dashboard to allow her core customer segments — airports, convention centers, franchises, and food service vendors — to track and account for their food donations and tax savings.
Central to Goodr's business model is ensuring the dignity of end-recipients of food by eliminating transportation barriers and the stigma that people have when they're collecting donated food. Jasmine hopes to expand this model to other cities, particularly in small rural towns. Though Goodr's blockchain technology provides a viable solution to solving surplus food, Jasmine states that hunger is not an isolated problem, and recognizes the need for collaborative action amongst nonprofits and startups within the food recovery sector to end food insecurity.
Alexandria Coari from ReFED and Amy Ahearn from +Acumen sat down with Jasmine to learn more about how their model leverages technology to combat hunger and solve surplus food supply.
Download the full interview here!
The full interview can be downloaded here. Be sure to follow along as we release additional interviews with our Expert Network members as part of the Accelerator Expert Network Knowledge Series.
###
The Accelerator Expert Network Knowledge Series highlights interviews with members of the ReFED Nonprofit Food Recovery Accelerator's Expert Network, representing a diverse group of food businesses, capital providers, government agencies, technology companies and food systems subject matter experts. Given the Accelerator's aim to catalyze ideas and inspire actions that will lead to a doubling of healthy food available to the 40 million Americans facing food insecurity, a new interview from an Expert Network member will be released each week throughout the course of the 3-month program, running from September - December, 2019. Each interview can be downloaded here.