"How A Nationwide Network of Food Banks is Building Dignified Solutions to Connect Surplus Food to Those Who Need It"
Interview with Eric Davis and Justin Block, Feeding America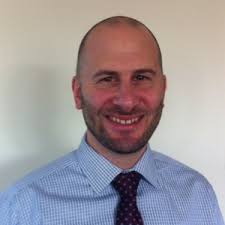 In this week's interview, we hear from Eric Davis, VP of Retail Product Sourcing, and Justin Block, Managing Director of MealConnect, about their roles supporting Feeding America's nationwide network of 200 member food banks and engaging people across the country in the fight to end hunger.
Feeding America's network of 200 food banks and 60,000 agencies recover over 3 billion pounds of donated food a year. To increase the number of meals that can be recovered, including donations of smaller sizes and food with short shelf life, Feeding America created MealConnect, an app which makes it easier to connect food donors to their local Feeding America-member food banks. This technology platform allows member food banks to manage all of the connections between donors and agencies, and serves as an easy way to log all pickup and delivery information in one database.
Eric and Justin see existing opportunities to make small donation pickups more cost-effective, and the need for greater innovation regarding last-mile delivery logistics. They discuss their vision for removing barriers for food donation so that the volume and velocity of donated food running through their network can continue to grow.
Alexandria Coari from ReFED and Amy Ahearn from +Acumen spoke to Eric and Justin to hear the lessons they've gleaned from their 25 years of combined experience in the food sector, and to gain a better understanding about the opportunities they see for continued partnership and innovation.
Download the full interview here!
The full interview can be downloaded here. Be sure to follow along as we release additional interviews with our Expert Network members as part of the Accelerator Expert Network Knowledge Series.
###
The Accelerator Expert Network Knowledge Series highlights interviews with members of the ReFED Nonprofit Food Recovery Accelerator's Expert Network, representing a diverse group of food businesses, capital providers, government agencies, technology companies and food systems subject matter experts. Given the Accelerator's aim to catalyze ideas and inspire actions that will lead to a doubling of healthy food available to the 40 million Americans facing food insecurity, a new interview from an Expert Network member will be released each week throughout the course of the 3-month program, running from September - December, 2019. Each interview can be downloaded here.