Engaging Stakeholders: The 2019 ReFED Food Waste Summit
ReFED Impact Story
Engaging Stakeholders: The 2019 ReFED Food Waste Summit
Overview
ReFED's role as a convener is best exemplified by our annual Summit, which brings together food businesses, funders, solution providers, innovators, policymakers, nonprofits, and more to drive the adoption of solutions to reach our collective goal of a 50% reduction in food waste by 2030.
The 2019 Summit brought together more than 400 influential food system professionals from 34 U.S. States, along with nine different countries, igniting insightful discussions about scalable strategies to turn wasted food into economic growth, increased food availability, improved health, and environmental stewardship. Attendees got the opportunity to share ideas, witness powerful examples of entrepreneurship in the space, and form strategic partnerships.
Programming at the 2019 Summit included engaging presentations, the Innovator Excellence Day co-hosted by The Kroger Co. Zero Hunger|Zero Waste Foundation, and a special Speed Dating Workshop with 12 lightning rounds of five-minute "dates" that delivered more than 600 curated matches between food businesses, funders, technology companies, and solution providers. Attendees also got the chance to visit Alameda County Community Food Bank, as well as the Renewal Mills West Oakland office, where they learned about the upcycling company's okara flour production. For meals, ReFED teamed up with Foxtail Catering to source ingredients from farms that share a similar vision in food sustainability, and that would have otherwise been wasted. As a result of these efforts, the 2019 Food Waste Summit had less than eight percent surplus, and Capital, Innovation, & Engagement Director Jackie Suggitt was recognized as a 2020 MeetingNet Changemaker.
After postponing the 2020 and 2021 Summits due to COVID-19 safety precautions, the 2022 Food Waste Solutions Summit takes place in Minneapolis in May 2022. The new name represents the Summit's focus on actionable strategies to drive progress on our 2030 reduction goal.
Join us for the 2022 Food Waste Solutions Summit in Minneapolis, MN on May 10-12, 2022! Registration is open now.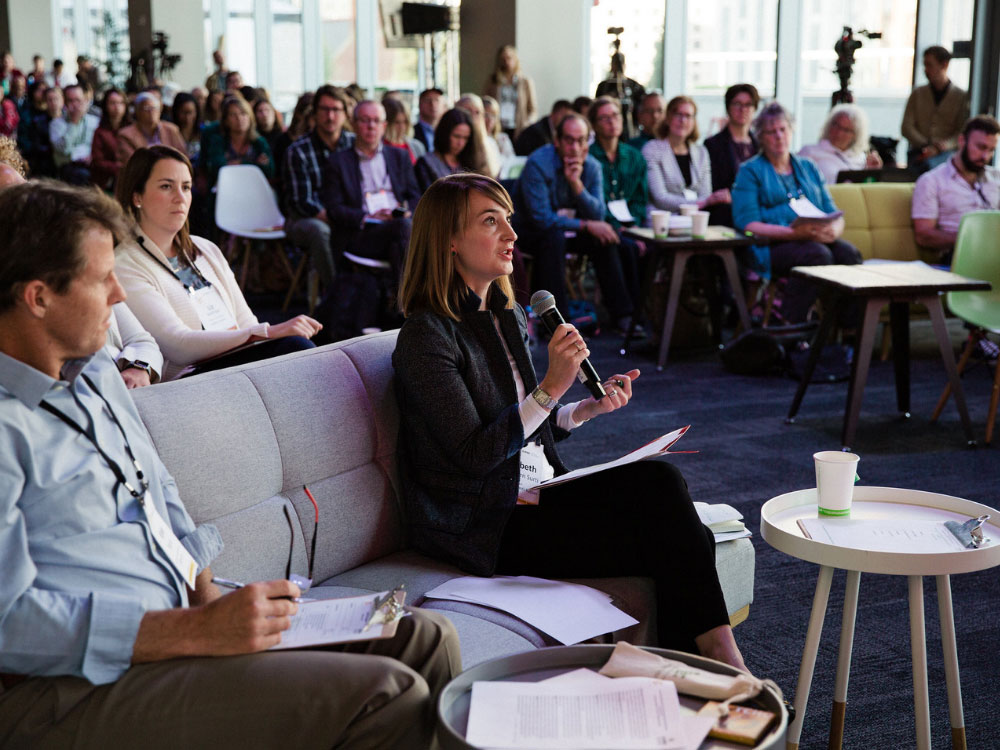 From innovation accelerators to capital campaigns to convening leadership, learn about the impact we've brought to the food system and the work we are doing today.