Driving Innovation: The Wonderful Company
ReFED Impact Story
Driving Innovation: The Wonderful Company
Overview
The Wonderful Innovation Challenge was conceived as a tool to help spur innovation across The Wonderful Company (TWC) to address some of the tough sustainability challenges it faces. The POM Payday – with ReFED serving as the Strategic Advisor and Managing Partner – was the first iteration of The Challenge, focusing on the 50,000 tons of pomace waste leftover after pomegranates have been juiced for TWC's POM Wonderful products. Historically, the pomace has been undervalued and sold as cattle feed. As such, POM Payday was launched as a way to discover solutions that can create innovative economic and environmental value from this otherwise wasted byproduct.
ReFED supported the design of the Challenge, managed the application process, and maintained communications with all interested applicants. Additionally, ReFED led and participated in the review rounds, as well as developed materials for and supported the execution of the Virtual Pitch Event. Partnering with ReFED gave The Wonderful Company:
Access to ReFED's vast network of 850+ food waste solution providers, as well as access to its network of capital providers in the food waste space and their portfolios;
Insight into the guiding principles and best practices for leading and executing open calls based on ReFED's past experiences; and
Capacity to focus on identifying the top solutions that can address POM Wonderful's pomace waste problem.
The Challenge attracted nearly 400 innovators with ideas and offerings ranging across 14 food waste solution categories -from bioenergy and sustainable packaging to alternative meat and sustainable apparel - and the selected winners offer solutions focused on nutrient extraction
ReFED's Challenge Platform not only accelerated TWC's sustainability efforts, but it also uncovered several ideas and solutions previously unknown to TWC, increased their knowledge of emerging solutions in a short amount of time and in a cost-effective way, as well as provided insight into how solutions can effectively work together. These additional benefits of the Challenge Platform generated increased interest in food waste reduction and will enable TWC to scale its impact.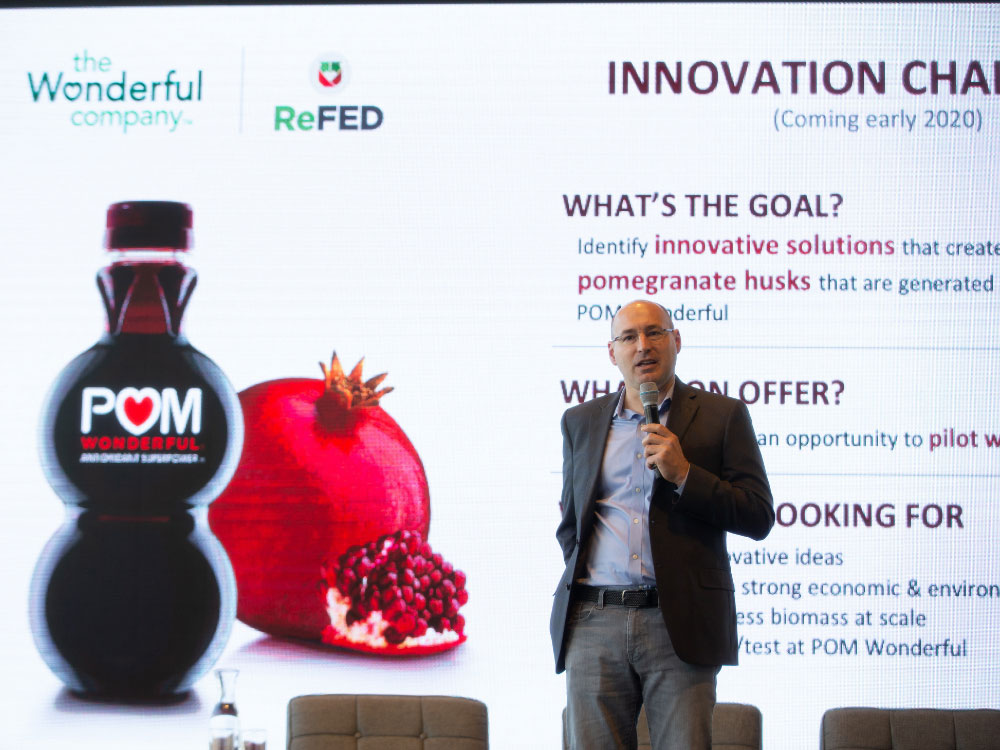 From innovation accelerators to capital campaigns to convening leadership, learn about the impact we've brought to the food system and the work we are doing today.